B.o.B. Denies Anti-Semitic Claims: 'I'm Not Prejudice'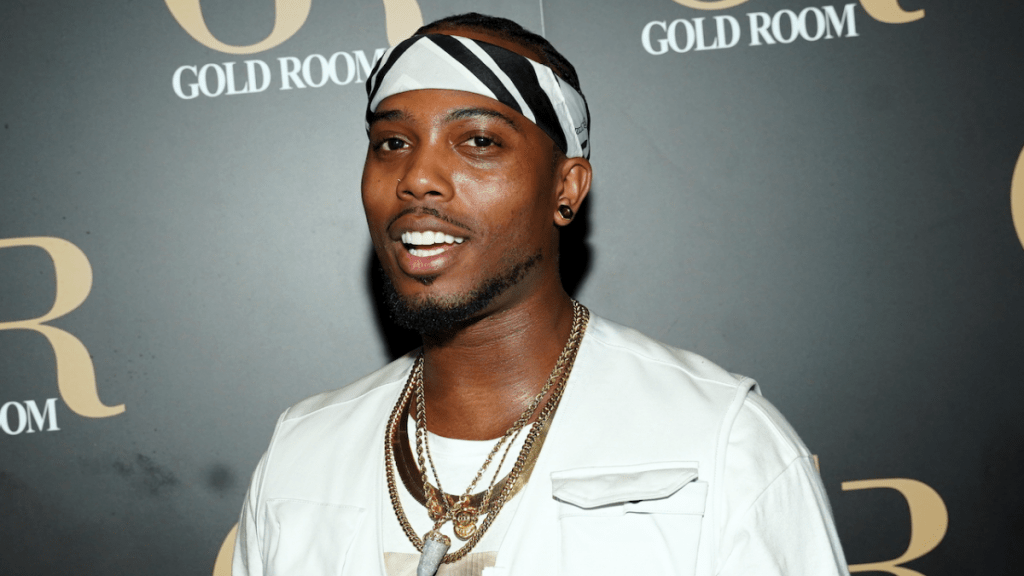 B.o.B has denied accusations of anti-semiticsm after student protestors were upset over lyrics on his 2016 song "Flatline."
Members of the University of Central Florida Jewish community recently called for a boycott of his August 25 appearance for their Welcome Week, but B.o.B has now claimed they worked things out and the show will go ahead as planned.
"There were threats to cancel the show, but everything got worked out," he told TMZ in an interview. "I feel like a lot of things got blown out of proportion from that whole time period.
"I actually have a song called 'TED Talk' that I'm about to release and I'm pretty much just going through everything that happened, everything that I was going through personally during that time frame. Just during the whole flat earth thing, 'Flatline,' just a lot of things came from that."
UCF students spoke to FOX 35 Orlando about "Flatline" pushing flat earth conspiracies and claiming the use of anti-semitic lyrics, including: "They nervous, but before you try to curve it/Do your research on David Irving/Stalin was way worse than Hitler/That's why the POTUS gotta wear a kippah."
The track was a response to astrophysicist Neil deGrasse Tyson after he slammed B.o.B's claims that the earth was flat.
B.o.B said he was going through a lot behind the scenes at the time, which is why he never properly addressed it.
"I feel like the public saw the feuds and the back and forths but there was really shit that I personally was dealing with that nobody really knew," he said. "So I talk about that on 'TED Talk.' When you're in the hot seat, typically, you immediately address it and move on.
"But me, the pressure was just so overwhelming and I didn't really have the right people in my corner and I didn't know how to deal with that shit, dawg. I was just like, 'Yo, fuck this. I'm finna get outta here, go read some books.'"
The "Nothin' on You" rapper also touched on cancel culture, stating he's a respectful person with no hatred toward anyone.
"Some stuff just kinda sticks with you, man," he said. "This the era of cancel culture and people finding old things you said. You say one wrong thing and you're done for. I just feel like I don't really have any ill intentions in my heart. I'm an honorable person, I treat people respectfully, I'm not prejudice. So I just feel like you can't really stop somebody, you can't cancel somebody like that."
He added: "But I did feel the need to clear the air and kinda just move past it. So I have a song called 'TED Talk' that I'm putting on my next Elements project, so hopefully that will doust the flames."