Cam'ron Regrets Deleting JAY-Z's Verse From 'Oh Boy' Remix: 'I'm Very, Very Petty'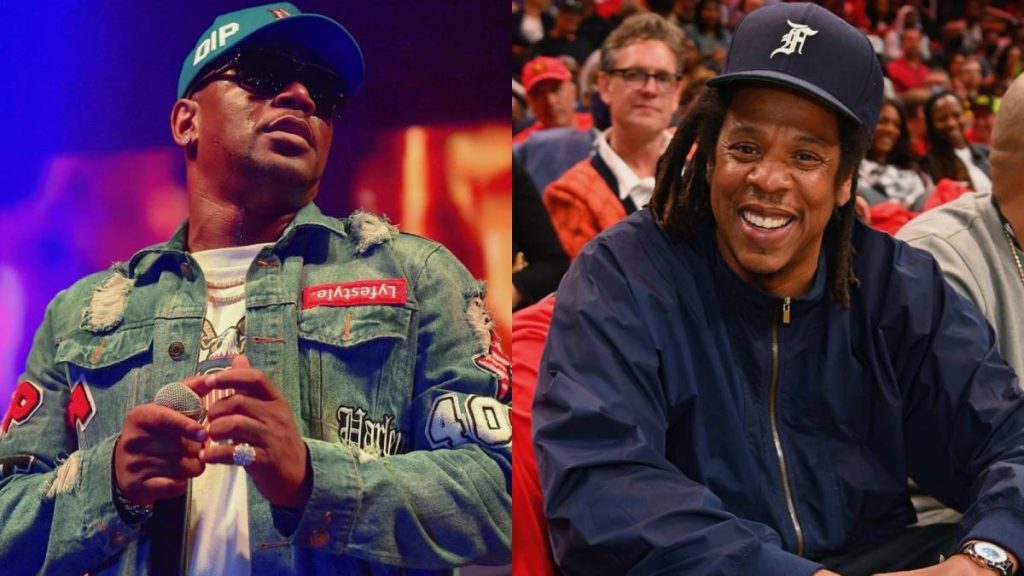 Cam'ron has shed some more light on why he deleted JAY-Z's verse on the remix to his 2003 hit "Oh Boy," and it looks like pettiness got in the way of its release.
During his conversation with the Million Dollaz Worth of Game podcast, the Dipset leader once again revealed Hov actually did record a verse, but because Cam felt away about Jay deleting one of his verses, he let that get in the way of some "money."
"Listen, so Hov did a remix for 'Oh Boy,' and I erased it," Cam said, which caused Wallo to ask why not keep that version in the vault instead of deleting it altogether. "Looking back on it I should've, 'cause shit, I could've got some money. He erased my verse. I did a song for Peedi Crakk, and he erased my verse and threw it out, so I was like I'ma erase his verse."
Gillie referenced Cam's recent phone call with Ma$e, where the "Feel So Good" rapper called him Mr. Petty, a reference to Cam'ron's "Dinner Time" diss record aimed at his friend. Killa laughed it off and ultimately agreed with the title.
"I'm very, very petty man, but looking back on that, you made a great point. We should've kept it, and whether we used it or not, we should've had it, but that's…." Cam'Ron said before pointing to himself.
He added: "I don't ever want to hear it again. We ain't gone find it nowhere. Erase it, that was just my mentality at the time."
There was a Cam x HOV verse the world never got…

…and never will @mr_camron: https://t.co/nNMDMyF4Ou pic.twitter.com/Rdfvhv9989

— MILLION $ WORTH OF GAME (@mworthofgame) August 21, 2022
Cam'ron's history with JAY-Z goes back to 2001 when Roc-A-Fella Records co-founder Damon Dash signed him to the label. His time with Roc-A-Fella saw him release two critically acclaimed albums, Come Home with Me and Purple Haze, while also formally introducing his Harlem collective, The Diplomats (Juelz Santana, Jim Jones, Freekey Zekey.)
The Dipset leader would leave Roc-A-Fella in 2005 following tension with JAY-Z that led to a full-blown rap beef between the two. The feud would last until they appeared on stage together during JAY-Z's B-Sides NYC show at Webster Hall in 2019.
Elsewhere during his conversation with Gillie and Wallo, Cam revealed how Dame Dash played a role in him squashing the beef with Jay. According to Killa, seeing Dame apologize for the role he played in his own feud with Jay made the rapper realize where things stood.
"I was caught in the middle, to be totally honest with you, because I didn't want Dame [Dash] to feel a way," he explained. "I know they was going through they thing, but Dame had did something on the internet to where he kind of apologized to JAY-Z. … I was like, 'If that's where he at, cool.'"
Cam continued: "Jay called, he's like, 'Yo first of all I want to tell you I got respect for you,' and I'm like, 'Same here bro, shit ain't no big thing, man.' We talking about some shit, fucking 12-13 years old. I'm straight. … We just showed our love for each other, and we kept it under wraps."