Bankroll Freddie Claims His Lyrics Were Used Against Him In Court: 'This Can't Be Right!'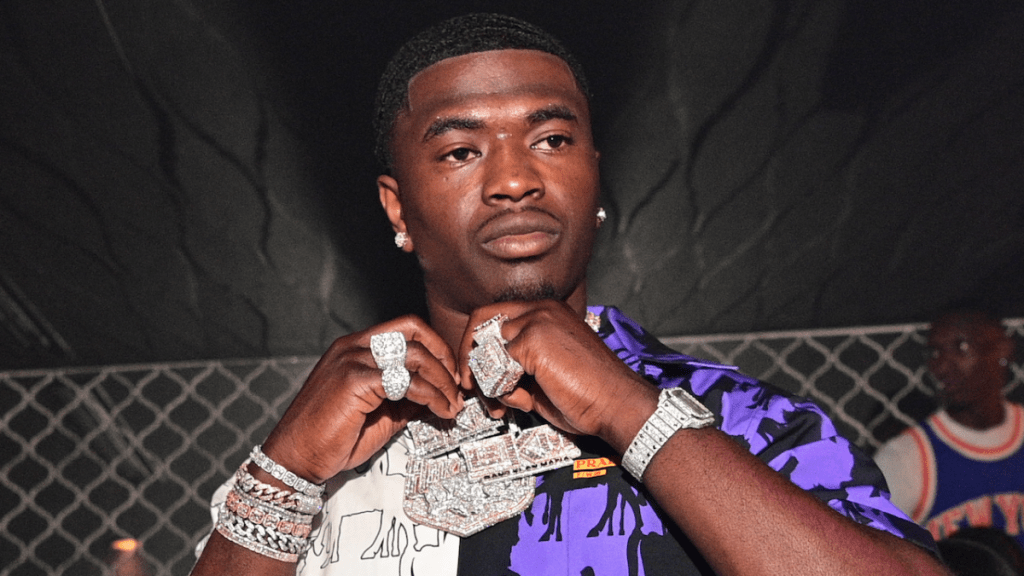 After being arrested in Arkansas on gun and drug charges in April, Bankroll Freddie was scheduled to be released on bond on May 18. The Quality Control rapper is now out from behind bars but said on social media that his lyrics were used against him during his bond hearing.
"They brought up 2 songs in my bond hearing had me confused like wtf can they do that??" the "Pop It" lyricist wrote on his Instagram Story. "Smh this can't be right!!"
View this post on Instagram
On May 18, Bankroll appeared with his lawyer Rickey Hicks for a bond hearing after his previous bond was wiped from police records in April. The court ruled that despite being in possession of multiple firearms during his arrest, the Arkansas artist had no prior felony convictions nor a history of violence, so he would be free to go.
"His family and community ties, combined with his very public career, make it unlikely that he will attempt to flee," Judge Edie Ervin told the court. "Instead, he has every incentive to comply with his release conditions so that he may continue working."
Bankroll isn't the only rapper whose music is being used against them in criminal court. Young Thug, who is currently in Fulton County Jail after being arrested earlier in May on charges of conspiracy to violate the Racketeer Influenced & Corrupt Organization (RICO) Act, will soon have to explain some of his lyrics in court alongside Gunna. As uncovered by ABC News, the prosecution will reportedly use lyrics from "Anybody," "Take it to Trial," "Ski" featuring Gunna  and "Slatty."
The prosecution believes the use of lyrics in the courtroom is valid because they think Thugga's words are "preserving, protecting and enhancing the reputation, power, and territory of the enterprise [YSL]."
Attorneys for Young Thug will make their arguments for bond in court on June 2. At the same time, prosecutors have filed a motion to have the rapper's lawyer, Brian Steel, removed from the case over an alleged conflict of interest.