Big Sean & Jhené Aiko Pose For Pregnancy Photoshoot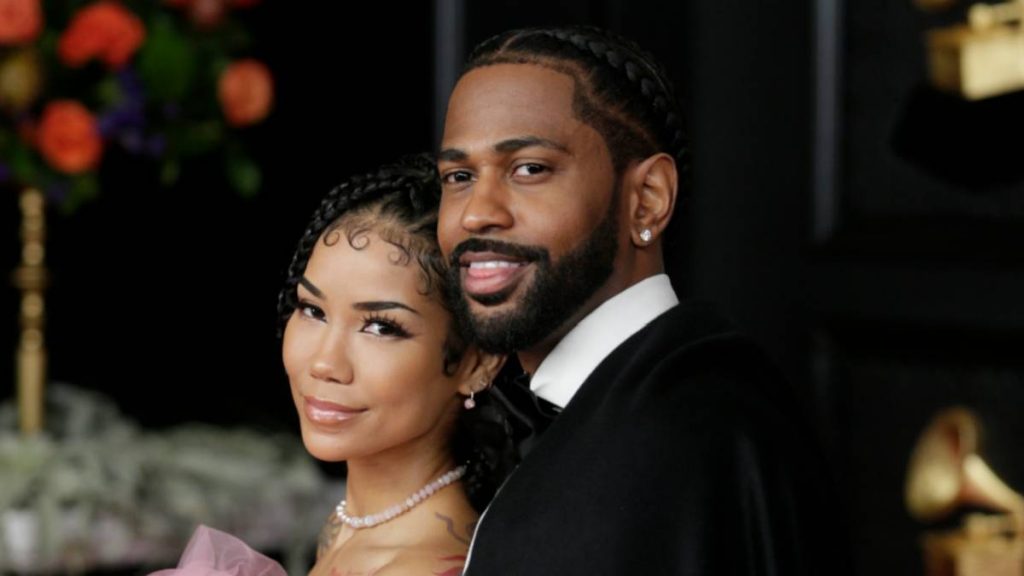 Big Sean and a pregnant Jhené Aiko have shared a picture of themselves posing together to celebrate the incoming arrival of their first child together — see it below.
The pair, who started dating around 2016, are overjoyed and fully embracing the pregnancy as they posed for the intimate photoshoot earlier this week. Aiko, who already has a teenage daughter, posted photos from the celestial nude shoot on her Instagram on Thursday (July 21).
"Tried to post this so many times," Big Sean commented on the glowing pic of him sporting an afro.
Aiko and Sean broke up and went their separate their ways for a short time in 2019, but rekindled their romance in 2020 and have been going strong ever since. With baby bump rumors circulating, the Chilombo singer confirmed her pregnancy earlier in July.
"Whole new motivation foreal!" Sean wrote to Instagram in his first public reaction to the news he's becoming a dad. "Very grateful God continues to bless us, Thank You. Can't wait to be a Dad."
Big Sean x Jhene Aiko ✨ https://t.co/FoC4kydEIQ pic.twitter.com/SfsCyUsAa1

— HipHopDX (@HipHopDX) July 21, 2022
Ever since the couple's first TWENTY88 album in 2016, fans have been clamoring for a sequel. Aiko confirmed plans for another TWENTY88 project with Sean in an interview with Billboard, but doesn't know when they plan to roll it out.
"With the first TWENTY88, we were playing characters — and that was really fun because we both like to act, and love watching movies," she said. "Expect more theatrics on the next one."
She added: "I'm working on a few other projects too that I'm really excited to share. I don't want people to be disappointed if it doesn't happen when I want, but it will be when the time is right, because I like to be intuitive with my releases."
Prior this this, Big Sean told NME that his Detroit 2 track "Time In" was originally supposed to be for his and Aiko's next TWENTY88 record.
"We were actually talking about it last night," he said. "Ideas have definitely been started, but nothing like all the way done."
"'Time In' was a TWENTY88 track but I loved it so much that I had to use it for Detroit 2. So, there's definitely some ideas we've started, with her producer Julian [Quan Viet Le]. We've definitely got some stuff with Fisticuffs and some stuff with my producers too. It's definitely there, we just gotta lock in on it."
Meanwhile, Big Sean recently stopped by to pay his respects at the Tops supermarket in Buffalo that was the scene of a mass shooting in May, claiming the lives of 10 people and injuring three others.
The Detroit rapper shared a series of pictures from the parking lot of the site, which is currently flooded with flowers, murals and tribute messages for those whose lives were tragically taken on May 14, 2022.
Sean's visit coincided with the reopening of the supermarket, which, up until last Friday (July 15), had been closed for two months. Company officials scheduled a gathering with a moment of silence and prayer on Thursday before the re-opening to honor the victims and employees impacted by the mass shooting.