Birdman & NBA YoungBoy Tease Sequel To Cash Money 'Baller Blockin' Movie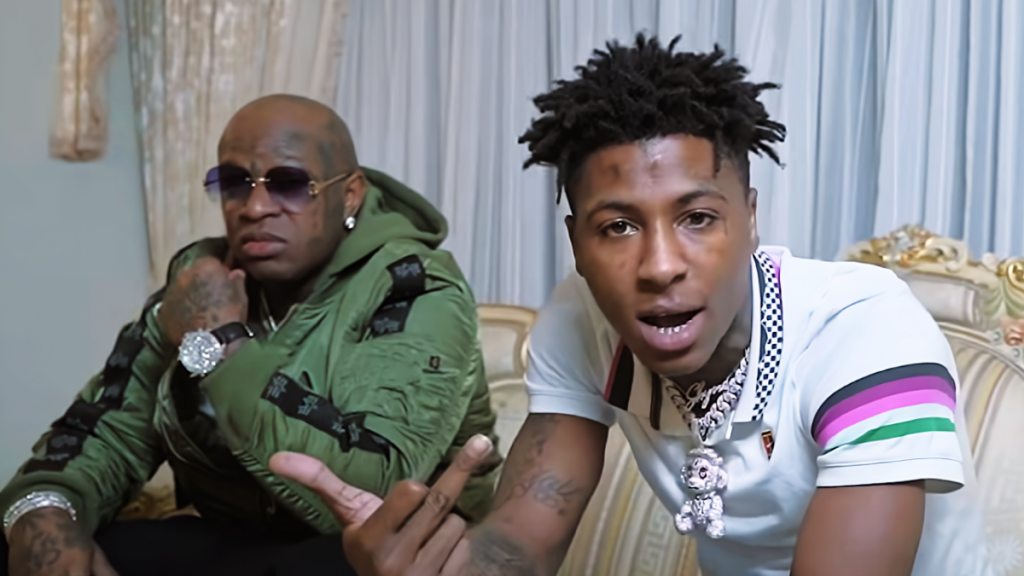 Birdman is prepping a sequel to Cash Money's Baller Blockin hood flick with help from NBA YoungBoy.
The Louisiana natives teased the movie's arrival on their respective social media pages on Wednesday (October 12), sharing a movie poster featuring the title Baller Blockin 2.
The poster also contained an image of downtown New Orleans — the birthplace of Birdman's Cash Money empire — along with Cash Money Records, Rich Gang and YoungBoy Never Broke Again's respective logos.
"BALLA BLOCKIN 2 kmin soon #CMNBARG," Birdman wrote on Instagram, while NBA YoungBoy asked his YouTube followers: "Who you want to see in this movie ?"
View this post on Instagram
Released in December 2000 following Cash Money and Hot Boys' rise to fame, Baller Blockin was a dramatic retelling of life in New Orleans' notorious Magnolia Projects.
The movie starred Lil Wayne, Juvenile, B.G., Turk, Mannie Fresh, Birdman and Cash Money co-founder Ronald "Slim" Williams, as well as actor-comedians T.K. Kirkland and the late Anthony "A.J." Johnson.
Baller Blockin was accompanied by a soundtrack album featuring music from the label's all-star roster, along with outside guests like Nas, E-40, UGK, 8Ball & MJG and Mack 10. It debuted at No. 13 on the Billboard 200 after selling over 80,000 copies in its first week.
Birdman and NBA YoungBoy are no stranger to working together having teamed up for the joint mixtape From the Bayou last year. The long-awaited project cracked the top 20 of the Billboard 200 and earned Baby and YoungBoy a nomination for Best Duo or Group at the 2022 BET Hip Hop Awards.
YoungBoy Never Broke Again channeled Cash Money's influence once again earlier this month when he dropped the surprise mixtape 3800 Degrees, whose title and cover art paid homage to Juvenile's multi-platinum 1998 album 400 Degreez.
The tribute didn't go unnoticed by Juve, who saluted the young Baton Rouge rap star on Instagram. "I just want to say thank you to @neverbrokeagainllc for redoing 400 degrees over in his own way at the peak of his career appreciate the love young boss," he wrote.
View this post on Instagram