Ray J Advises His Younger Self To Tap Dance Instead Of 'Tapping Ass'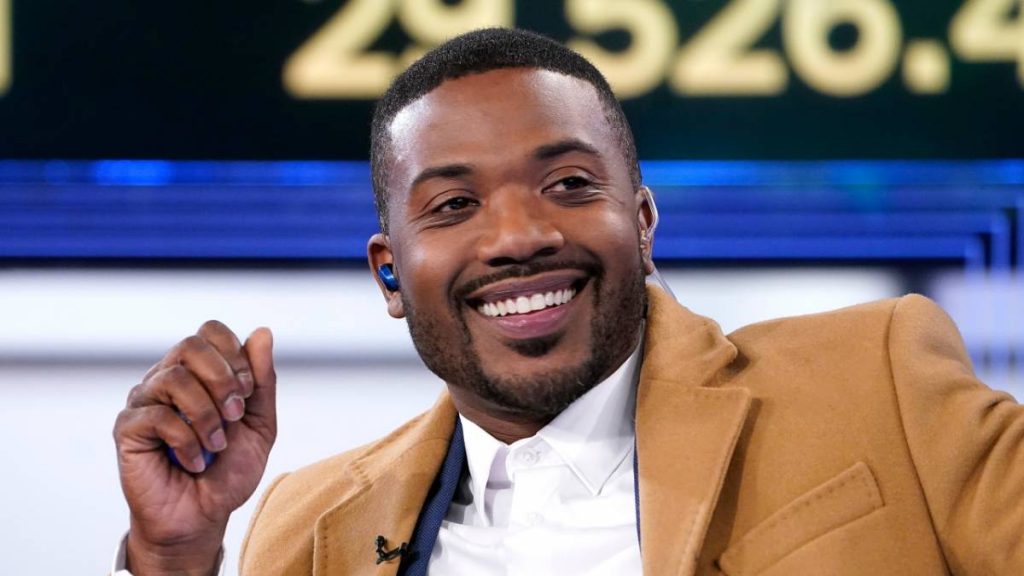 Ray J recently offered fans some insight into his younger years when he was asked what advice he might offer his younger self.
Speaking to Instagram content platform Dose Of Society, the "One Wish" singer quickly responded to the question by advising his younger self not to worry so much about how his talents might seem to others.
"You don't gotta be cool, Ray," he says in a clip shared last week (October 6). "Gangstas and dudes that you think is cool, they wanna see you elevate. So if you do Broadway, you tap, you sing, you dance: just be great. They gon' ride with you. You don't gotta be cool."
The former child actor went on to explain that the desire to be cool often landed him in hot water. And while he ultimately found his way back to entertainment, he believes he could have taken a safer route by focusing on his talents from the beginning.
"All I was doin' was tappin' ass, when I coulda been tap dancin,'" he says in the clip, continuing to speak to his past self while also directing the message to others. "Instead of tappin' ass all day, tap ass a little bit. But if you tap dance, do that the majority of the time."
View this post on Instagram
The upbeat and positive message came just days after Ray J sparked concern among his fans and followers after a series of reportedly drunk posts insinuated that he was entertaining thoughts of harming himself.
While the responses to the since deleted posts were overwhelmingly empathetic and supportive, Wack 100 seemed to react in anger, taunting Ray to act on those thoughts, adding: "WE DON'T PLAY LIKE THIS ON PIRU."
Ray J has yet to address the alarming posts, though a source close to his family confirmed that at the time they were made, the Love & Hip-Hop: Hollywood star was vacationing with his children and ex-wife, TMZ reported. Ray J has since deleted all of the posts from his primary IG feed, leaving only the videos from his Reels feed.
The singer also changed the bio on his profile to read "OFFLINE." In addition to continuing to post to his InstaStories, Ray appears to still be checking in to others' feeds.
On Sunday (October 9), he called out Diddy after the Bad Boy mogul made a vague post alluding to his ongoing war of words with Kanye West.
The inspirational post that irked Ray J saw Diddy saying he was putting everything "Black first" and pleaded with people to stop the "coonin' and baffoonin."
"On this Sunday, I hope we as a people stop all the Coonin' and baffoonin," Diddy wrote. "We don't have the time! We are under a state of emergency!!! Unapologetically black first! Because they unapologetically think about us last. But remember, I told you the last shall be first and the first shall be last!!! Take that!"
Ray J screenshotted a the post and then went on to blast him in an Instagram Story of his own.
"Yo Puff– I came to [your] house and told you a couple of months ago I had some issued with certain [clowns]– n-ggas was quiet– now all of a sudden," Ray J wrote.
Though neither artist mentioned Ye by name this past weekend, Ray has been quite vocal about his issues with West and their mutual ex Kim Kardashian. The beef stems from a storyline on Hulu's docu-series, The Kardashians, which centered an alleged threat to release new footage from the infamous sex tape made when Kim and Ray were dating.
Since then, Ray J has released several statements and documentation pointing to Kardashian and momager Kris Jenner's involvement in promoting the allegedly leaked intimate footage.