Jim Jones Sparks '$1M In Cash Or Dinner With Diddy?' Debate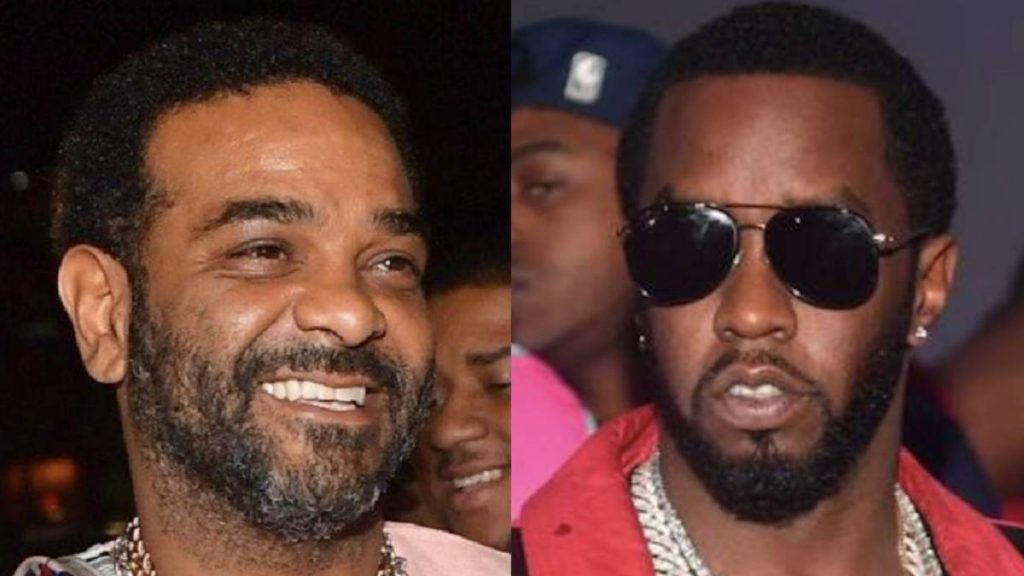 Jim Jones has sparked up a new dinner or money debate featuring Diddy after sharing a pic of him and the Bad Boy mogul sharing a conversation.
The Dipset Capo opened the floor for discussion with a red-tinted photo of the pair sat together in a studio. He explained in the caption if it came down to $1 million in cash or having a talk with the Diddy, he'll go with the latter.
According to the Harlem native, it's not every day someone gets a chance to have a sitdown conversation with someone like Puff.
"A million in cash or a convo wit @diddy I always take th convo somethings are priceless," Jim Jones wrote in the caption.
View this post on Instagram
The comments section of Jim Jones' post lit up like the Fourth of July, with his peers and fans giving their two cents on the topic. Some automatically chose the money while others called cap on Capo's claim of taking the conversation knowing how much of a hustler he is.
"N-gga u trippin take da cash jimmy," Gillie Da Kidd wrote while Juelz Santana said: "get it."
A fan commented: "Diddy definitely ain't taking no convos over money .. why should you with another saying: "Makes for a good caption but we know you taking that million in cash."
Jim Jones' challenge comes after people were enganged in a friendly debate on Twitter last year that had them choosing between a dinner with JAY-Z or $500,000. The same thing happened in 2018 but the amount was for only $50,000.
People were split down the middle on the debate, including Diddy's own song King Combs who revealed he would take dinner with the Brooklyn rap legend during a conversation with Bootleg Kev to promote his Kodak Black-assisted "Can't Stop Won't Stop" record.
"I would say Hov. Before I dropped this song, we had a talk and that inspired me a lot," he said. "The talk was definitely worth the money. You know how they say would you take the talk or the money? It was definitely worth it."
He continued: "He was just saying to believe in yourself and just always follow what's in your heart. And not what nobody else was saying just do what's in your heart."
Kev had Combs clarify his stance once again saying that he's "definitely" taking the dinner with JAY-Z over $500,000.
"Definitely take the dinner with Hov," he said. "It was in-person. That's my unc right there. Hov if you see this, I need a verse. We gon' get that one day."