Jeezy & DJ Drama To Perform Mixtape Hits At 'B Side' Concert In Atlanta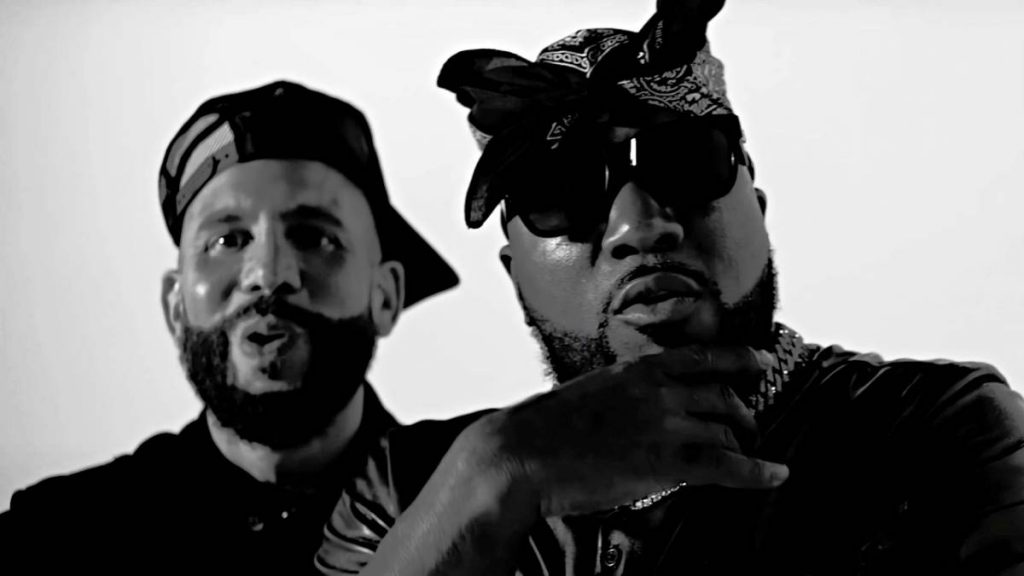 Atlanta, GA – Jeezy and DJ Drama have a treat in store for fans later this month with a special "B Side" concert in Atlanta, Georgia, where they'll perform their mixtape hits.
The announcement was made via Jeezy and DJ Drama's respective Instagram pages on Tuesday (October 11), with a flyer showing the two sitting on a couch while sharing a laugh. The longtime collaborators will be taking the stage to dust off several of their classic deep cuts.
The one-night-only event will take place at a "secret location" on Saturday (October 15). Tickets can only be acquired through a sweepstakes with Atlanta's Hot 107.9 radio station. Fans can text "SNOW" to 71007 for a chance to win.
"1 Night & 1 Night Only… For All My Day 1s Doing All Your Mixtape Favorites @djdrama!" Jeezy wrote on Instagram. "Make sure you click the link in my bio for more details. Limited space available."
View this post on Instagram
Seemingly inspired by JAY-Z's series of "B-Sides" concerts in New York City, where he played deep cuts from his decorated catalog alongside guests like Nas and Dipset, Jeezy and DJ Drama's upcoming show will warm fans up for their latest musical collaboration.
Earlier this month, the duo announced plans to release new joint mixtape called Snofall on October 21. They've already given fans one appetizer so far with the '80s-inspired single "I Ain't Gon Hold You," which dropped in September.
Jeezy and DJ Drama first joined forces in 2005 for the Gangsta Grillz mixtape Trap or Die. The project helped elevate both mens' careers as Jeezy dropped his major label debut Let's Get It: Thug Motivation 101 later that year, while Drama's Gangsta Grillz series continued to cement itself as a force in the streets.