Biz Markie Gets Custom Bronze Grave Marker Nearly One Year After His Death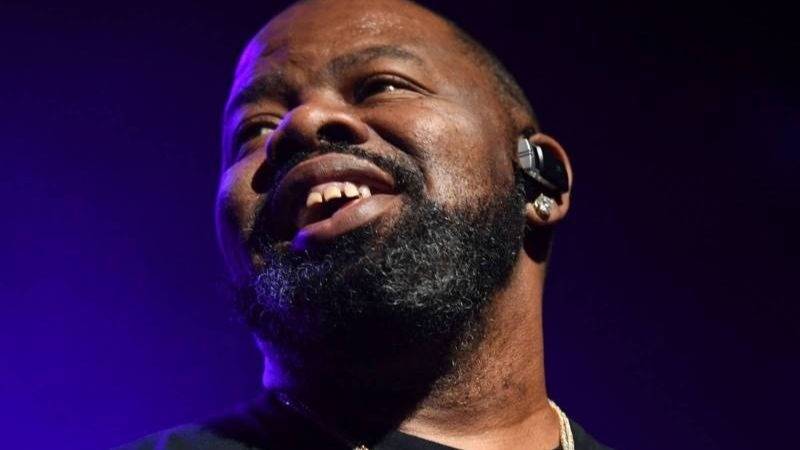 Farmdale, NY – Biz Markie passed away last July due to health complications from Type II diabetes. The Juice Crew legend had been hospitalized for over a year with very little information on his condition. As the months dragged on, friends of Biz started to worry when they hadn't heard any updates for six months.
HipHopDX was told at the time, "He's not doing great, but it's not as scandalous as it felt in the beginning. Short story is Biz is diabetic, he had slipped into a diabetic coma, but that has happened to him in the past and it would only last a little while. He would go to the hospital, get discharged and get his meds under control. This particular time, he had a stroke while he was in the middle of the coma."
But now, the late Hip Hop legend finally has a proper marker at Pinelawn Memorial Park & Arboretum in Farmdale, New York. According to an Instagram post from Biz's widow Tara Hall, the marker was unveiled on Saturday (June 18). The photo included the bronze headstone that read: "Biz Markie: More Than Just A Friend."
She wrote in the caption, "Biz's Bronze was well worth the wait. Thank you Pinelawn! Happy heavenly Fathers Day Biz and Happy Father's Day to all you beautiful men. (Thanks for riding with me Mom)."
View this post on Instagram
Biz Markie was laid to rest last August in New York City, with friends, family and peers showing up in droves to pay their respects.
Fellow Juice Crew member Roxanne Shanté, his DJ Cutmaster Cool V, Montell Jordan and Rev. Al Sharpton were a few who took the podium to speak about their fallen friend or sing a song, while Fat Joe, Ice-T, Erick Sermon, Parish Smith, Redman, Big Daddy Kane, Kid Capri and De La Soul's Maseo were among the attendees.
MC Debbie D, who was also affiliated with the Juice Crew back in the day, noted Biz was buried in a custom Gucci set from Dapper Dan.
"BIZ MARKIE WENT HOME IN STYLE!" she wrote via Instagram. "DRIPPIN IN A GOLD 2 PIECE GUCCI SET BY DAPPER DAN!"
In September 2021, Biz was honored with his own street in Long Island. As Hall revealed at the time: "HONORARY STREET NAMING DEDICATION! In honor of the contributions Biz has achieved as an actor, beatboxed, DJ and philanthropist, his hometown of Patchogue Long Island will honor him with the renaming of South Street to Biz Markie Way!"