Bobby Shmurda Fools Beverly Hills Fans Into Thinking He's A Stripper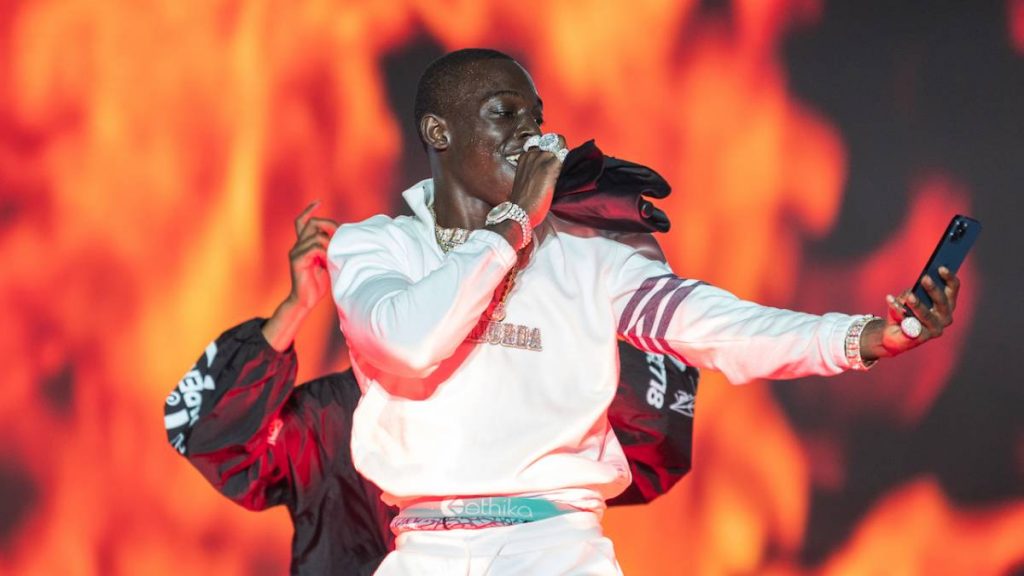 Bobby Shmurda was dragged all over social media for dancing like a stripper a few months ago, and even though some felt annoyed, he took it all in stride. Now he's having even more fun with the stripper jokes.
Over the weekend, the "Hot N-gga" rapper decided to have some fun with fans in Beverly Hills, California, and had them believe he was an actual male dancer. The first clip showed Bobby and his team on an elevator when the door opened to show a group of young females coming inside.
"It's my birthday do I get a show? A free show?" one of the women asked Bobby in the elevator, which had him say he and his crew were strippers.
"A free show? We're private dancers; this is Big Jeff," Bobby said, pointing to one of his boys.
View this post on Instagram
The Shmoney Dance creator continued to have fun with the women, telling them they were in town to perform at a bachelorette party. Bobby asked if they wanted to join, but the group said they would come to his room.
The rapper reran the joke while having lunch, and a woman approached him and his crew, telling them how handsome they were.
"Hey, I just want to ask you guys, you're all gorgeous, who are you?" the woman asked Bobby. "You're famous, right? Who are you?"
"We're private dancers," Bobby said before the woman responded, claiming they were all beautiful and made her day.
View this post on Instagram
The Brooklyn rapper jokingly told Big Jeff to give the lady a business card he didn't have, causing the woman to try to find a way to get their information.
While he's a jokester, Bobby Shmurda is also serious when he needs to be, such as the recent conversation he had with TMZ following the Uvalde, Texas school mass shooting.
"Let me tell you why they ain't come to my block and shoot shit up or why they don't go into the precinct and shoot shit up, cause they gonna shoot right back at your motherfucking ass," the rapper said. "It's kids! It's fucking kids! Kids! Shoot at my black ass n-gga. Come shoot at me watch what happen."