Bobby Shmurda Pinpoints His Lowest Moment Behind Bars In New Post-Prison Interview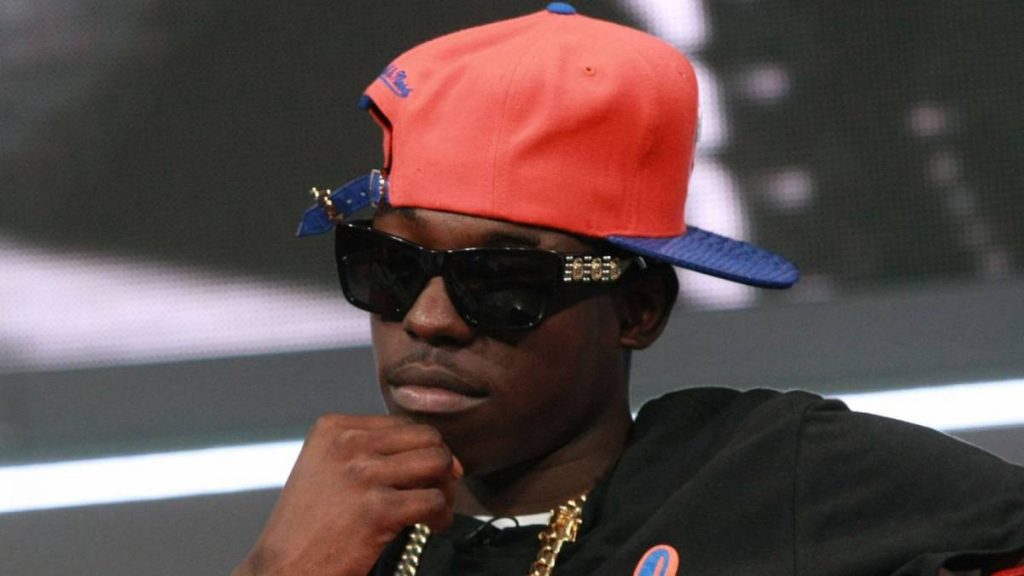 Bobby Shmurda was released from Clinton Correctional Facility in upstate New York on Tuesday (February 23) after roughly six years behind bars.
As the rap community celebrated his return, GQ had the opportunity to sit down with the "Hot N-gga" rapper to discuss his long awaited first day of freedom. At one point in the conversation, the 26-year-old opened up about his time in lock-up and the moment he realized he needed to change. After all, things weren't exactly going well in prison — during the first few years he racked up 11 violations for drug possession, fighting and having a prison shiv, among other things.
"It was 2016, I was in the box," he said. "A six-year-old girl wrote to me; she said I was her favorite rapper… That just let me know the kids are watching me, and I have to be a role model."
That's when he decided he really wanted to take rap seriously. Prior to prison, his GS9 friends actually had to bribe him to do the "Hot N-igga" video.
"I didn't really care too much for it until I went to jail and I seen how the fans were loyal," he continued. "I can't name a week that I didn't see at least 10 [pieces] of fan mail, throughout the whole bid."
View this post on Instagram
Shmurda also had Quavo in his corner who stuck by his side throughout the six-year bid. As the Migos rapper explained, sometimes he just need a little inspiration.
"He was always getting in trouble and stayed in the hole," Quavo said. "He would just tell me how crazy it was in there. I'd say, 'Keep your head up, stay down, because we're all Black, we've all been in tough situations.' But I ain't never had to do years like that. But you just say, 'Keep God first, stay loyal to what [you] stand on.' At the end of the day, [if you do that] it's an easy road to success when you come home. Be ready to get out, have some goals, have some plans, some money plans."
So, Shmurda started voraciously reading law books and gravitated toward real estate.
"I only want to talk about real estate now," he admitted. "Ask anybody. [This morning] I said, 'Quavo — real estate!' and he's like, 'Chill, you just got out.' They made me a monster now. You're like an animal in a fucking cage. And you're mentally a monster. Physically a monster. Spiritually a monster. They aren't going to know what to do with you."
He then vowed to became a rich Black man — but promised to do it legally.
"I know what y'all like," he said. "I know what y'all don't like. Y'all don't like to see young, Black rich n-ggas. So I'm going to get real rich on y'all. I'm going to make it legit, though. They want to see you n-ggas back selling crack. You know what I mean? Going to jail and shit. And I'm going to make it legit now."
While six years in prison is enough to break anyone's spirit, it didn't break his. Shmurda's perspective on life is admirable, all things considered.
"My spirit's always gon' be up," he said. "I used to sleep next to people who had 40 to life. People who've been in there for 30 years and haven't laughed—I'd have them crying all day. When you got good energy, no matter where you at, you can bring a smile to someone's face."
Shmurda was arrested in 2014 but copped a plea deal in September 2016 after pleading guilty to conspiracy to possess weapons and possession of a weapon for his involvement in the GS9 gang. He was initially sentenced to seven years but was granted two years credit before the sentence was handed down.