Boosie Badazz Gets Pulled Over By Cops & Starts Performing 'Set It Off' & 'Fuck The Police'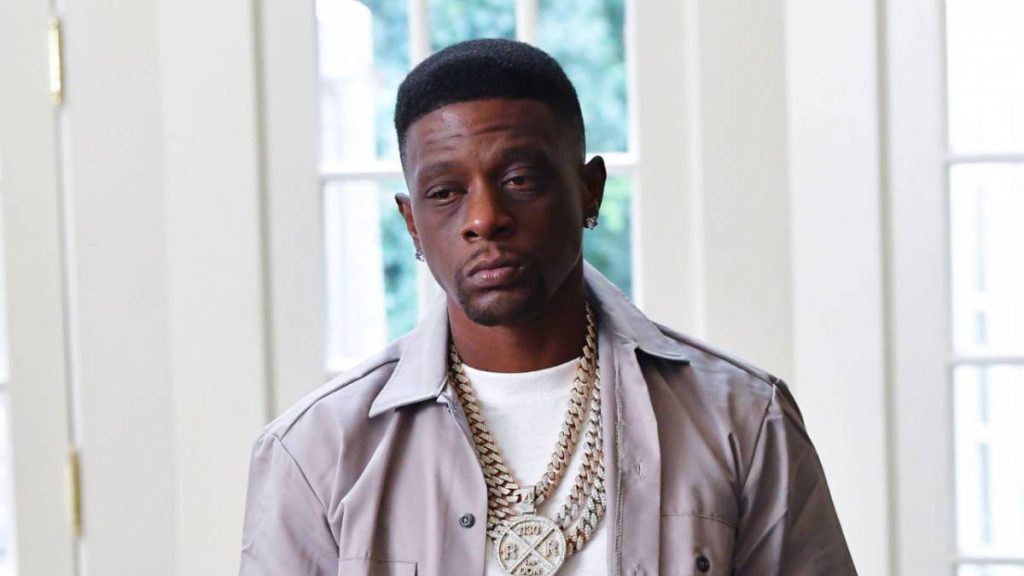 Boosie Badazz gave a few cops a free performance when he got pulled over on Friday (August 26), but it didn't seem like they were enjoying the show.
In a video posted to Boosie's Instagram account, the Baton Rouge rapper is seen standing outside of his vehicle on the highway, surrounded by police officers.
"They got me pulled over again so I'm finna perform a concert in front of the police," Boosie said before rapping his signature track acapella.
"You wanna talk shit/You wanna run your mouth/You want some gangsta' friends at your motherfucking house/We gonna set this bitch off," Boosie rapped before catering directly to his audience with his track "Fuck The Police." "Narcotics, fuck 'em/Feds, fuck 'em/D.A., fuck 'em/we don't need you bitches on our street/say it with me, fuck the police, fuck the police/Without that badge you a bitch and a half n-gga fuck the police."
In a separate video, Boosie filmed a cop as his car was being searched.
"Are we going to jail or not?" Boosie asked the officer before flashing a fat stack of bills. "That's the question. The money ready. This pocket change. This is fucking pocket change."
He continued by directing his attention to a flustered officer. "If we going to jail, the money is ready. That's what we need to know. This is pocket change. $30,000. This is what I keep in my pocket to spend a day. What you make a year? 40? 38 right?"
View this post on Instagram

This is hardly the first time Boosie has mouthed off to the police. In July, Boosie was caught on police body cam footage taunting an officer in Georgia after he was handcuffed for being in possession of weed and a bag of cash.
"I'm fucking tired, bruh," he said. "Whatever you wanna fucking do, we can do. That's how the fuck I feel … Lock me up for whatever you wanna lock me up for. I'm tired, bruh. Tired of being fucked with … I'ma spit on every fucking nurse in that bitch. I'ma make you charge me. I'ma show you how I get down when I get locked up. I'ma make them bitches want me … I'm going out like a gangsta. You oughta knock my fucking teeth out. And you gon' get sued like a dog."
He continued, "I got a lot of hoes sucking dick at my house right now. I got like 35 hoes sucking dick at my house right now. If anybody wants their dick sucked, let me know. Fucking bitches. I'm ready to fight."
Boosie was ultimately let go, but once video of the exchange made the rounds online, it resulted in him getting kicked off Instagram. Boosie has been banned from Instagram numerous times, but this time around Boosie was fed up, and on Twitter prayed for the death of Facebook and Instagram's CEO's Mark Zuckerberg and Adam Mosseri.
"Y'all take my IG for a video that a cop posted of me going off like wtf I ain't post it," he tweeted. "Adam n Mark y'all some bitches!! All that dam money n your wives look like Aliens n your kids look like retards. I wake up every morning hoping your jet crash."
He continued, ""The Alien people have done it again #racistatitsfinest. GOD Bring Kobe Bryant back n put mark and Adam in that helicopter with their family. Adam look like u play on revenge of the Nerds lmao. Yo wife ugly af #divorce her face. Ugly ass kids GOD gave y'all buy them another face with all that money."
Revisit "Set It Off" below.