Remy Ma Reveals How She & Papoose Keep Their Marriage Spicy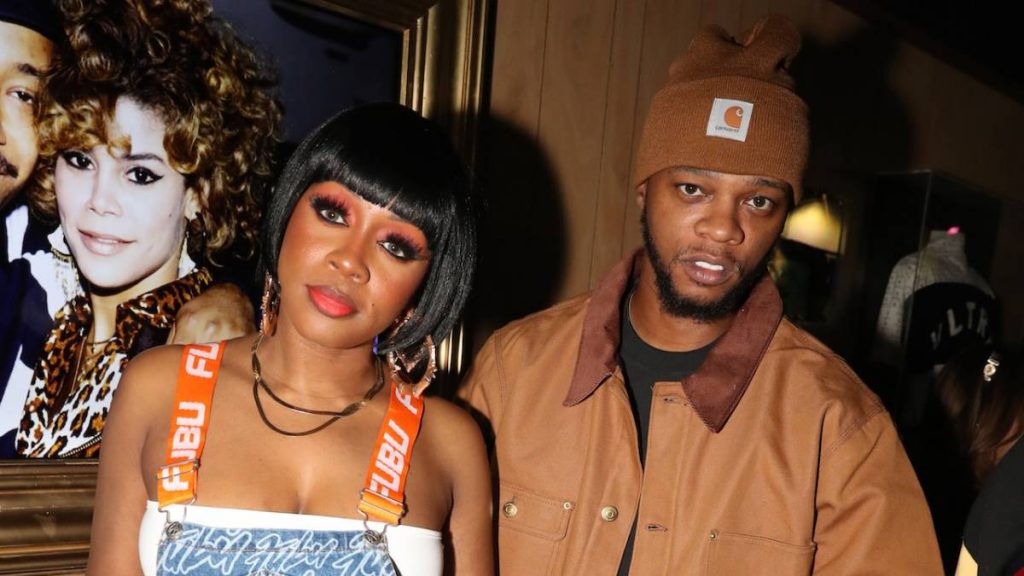 Remy Ma and Papoose know exactly how to keep their sex life active after 14 years of marriage: having kids.
"The kids helps with keeping things spicy!" Remy told HollywoodLife Podcast in a recent chat. "We'll hug, and she'll always want in on every hug, she wants in on every date, she wants in on everything! So, the second she's asleep, it's like oh, let's go! We gotta try to get in where we can fit it in, you know?"
She added: "We've spent time in closets! Hiding! It's pretty easy when you have a kid, very spicy!"
The couple had their first child, a daughter named Reminisce MacKenzie in 2018 and Remy admitted that attempting to balance being a mother, a wife and working on several projects wasn't easy but she and Pap have found a way.
"It's difficult, but it's something as moms we have to do," she explained. "We have to figure out how to work while we're pregnant, we have to figure out how to manage work and school, work and being a wife, and work as a carpenter, a chef, a gardener and all these other things that just fall on our plates as women, as moms, and as wives. It's just something that we do."
Listen to Remy's appearance on the HollywoodLife podcast below:
In recent years, Remy has not only continued to deliver bars alongside the likes of DJ Premier and Rapsody but also increase her profile on television and as a host.
In 2021, she guest-starred on the short-lived ABC musical drama Queens alongside Eve, Brandy and Naturi Naughton, and she's preparing to once more take the mantle as host of VH1's My True Crime Story.
The show's season premiere airs on Monday (August 29) and documents the lives of individuals who found themselves deep in criminal situations and later turned everything around.
"I think the first person aspect of it, when we get to hear from the people who are actually involved in everything, the before, the during, the after, the 'Where Are They Now?'. These are crimes, but they're not something that's so crazy, to where they're painted as these villains," Remy said. "You could kind of understand, to some extent how it got to where it is."
Meanwhile, Papoose was recently spotted shooting a music video with pop megastar Ed Sheeran and British multi-hyphenate Big Narstie.
Footage of the link-up surfaced online via Pap's Twitter page on Tuesday (August 24), showing the three artists filming the video in the middle of the street.
From what was shown in the clip, the song appears to be for Sheeran and features Papoose, although it's unclear if Narstie contributes to the track. There is currently no word on when the song will drop or where it will show up.