Boosie Badazz: 'No Rapper In History Raised More Street N-ggas Than Me'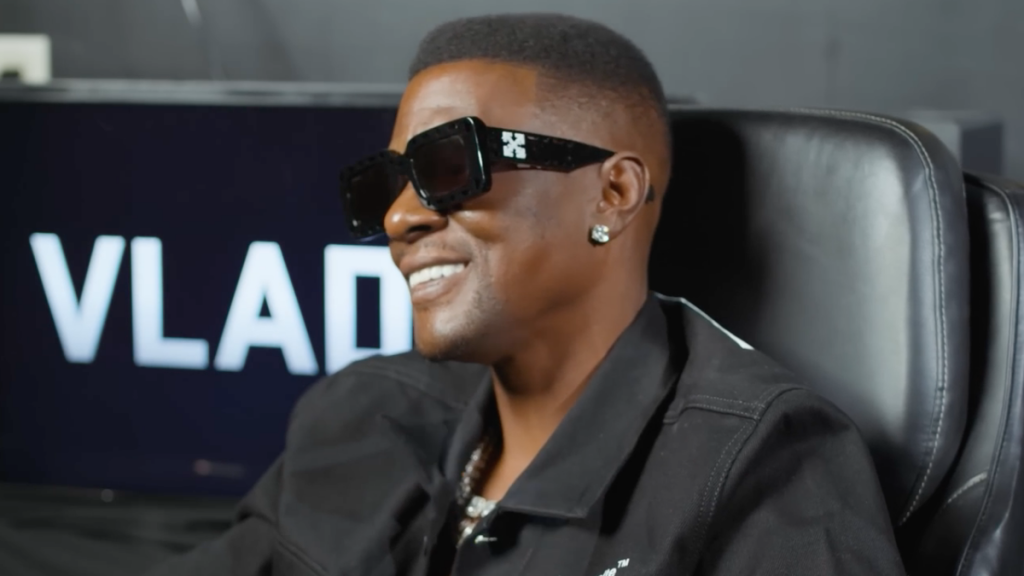 Boosie Badazz has claimed "no rapper in history raised more street n-ggas than me."
The Baton Rouge, Louisiana native made the claim in a recent interview with VladTV, during which DJ Vlad brought up Kodak Black paying tribute to him on his 2021 song "Too Boosie."
"Ain't nobody ever in rap history never raised more street n-ggas than me," Boosie declared. "I'm talking 'bout no rapper in history raised more street n-ggas than me. I done been around rappers. Everybody come around rappers like, 'N-gga, I love your music.'
"I done been around tons of rappers, they fans like, 'I love you, I love you.' Don't none of them fans come up to them and say, 'N-gga, you raised me.' It's a difference. It's a difference between, 'I like your music, I like your song, I like your jewelry.'"
He continued: "No, 'N-gga, you raised me. Father figure type. I love you type. I felt like you was around me type. Like, you saw everything that was going on.' Nobody has done that more than Boosie, and a n-gga can't take that away."
Boosie Badazz also claimed he's loved by every generation and said he appreciates when people give him credit for his career.
"I'm the real blueprint for this real n-gga shit," he said. "I don't like to brag on shit, but I'm the only n-gga loved by every generation. The toddlers, the babies, the teenagers, the grown folks and old folk.
"When people give me my flowers, I be happy when a n-gga give me my flowers 'cause n-ggas don't really give me my flowers. Like, I be happy, I be happy when n-ggas give me my flowers. I appreciate them for that, for real."
Kodak Black's "Too Boosie" appeared on his Before the Album mixtape, which dropped in August 2021.
"I pistol-whipped a n-gga for forty minutes straight, too Boosie / I sent a few hits on n-ggas, I bust'd a play, too Boosie / I rocked a fade, too Boosie / Sipped purplе drank, too Boosie / How they forget B.G., forgеt about me, forget about you Boosie," he rapped on the song.
In the intro, Kodak said award shows should acknowledge "the real ones," naming the likes of Boosie Badazz, B.G., Soulja Slim, Chief Keef, Juvenile, Plies, Turk and himself, before going on to salute other rappers on the track.
Revisit "Too Boosie" below.