Boosie Badazz Predicted An All-Out 'War' Following King Von's Murder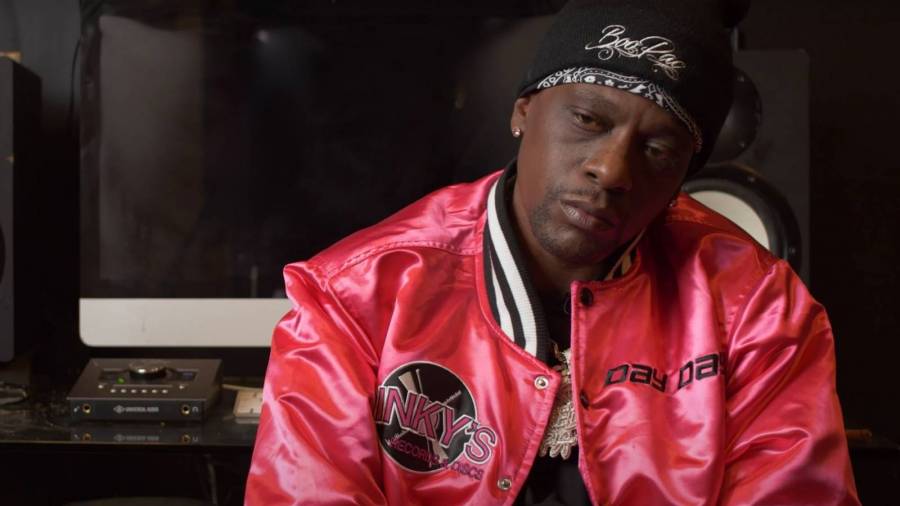 King Von was shot and killed outside of an Atlanta hookah bar on November 6 and since then, the rap community has seen a string of subsequent shootings.
Mo3 was murdered in Dallas while driving down Interstate 35, Boosie Badazz was shot in the leg while in town for Mo3's vigil and Benny The Butcher was shot in the leg while leaving a Houston Walmart.
But before Boosie became the victim of gun violence on Saturday (November 14), he'd already spoken to VladTV about Von's murder and predicted an all-our war in the streets. As Boosie explained, several people were trying to coax him into going to the Monaco Hookah Lounge the night Von was killed, but he declined. The two rappers had been talking about doing a collaboration and Von had just finished his verse.
"He got killed that night," Boosie said. "The hookah lounge was telling me come out, you know. Everybody was trying to get me to come out. I was gon' go, bro, but I had to make a move."
When Boosie learned Quando Rondo — who was initially believed to be involved in the brawl that led to Von's death — was "still talking shit" online, Boosie made an ominous prediction.
"In the streets, you gotta stand up and be like, fuck that," he said. "That's the only way you get respect. It's war banging. It's a war now. I don't like to see that shit. It don't lead to nothing but blood and jail. I don't like to see that shit."
Von was one of three people who lost their lives during the shooting incident. Two others were injured, including 22-year-old Timothy Leeks who investigators have charged with Von's murder. Meanwhile, police have yet to round up any suspects in connection to Mo3's death