Meek Mill Announces New EP — & Then Deletes All Social Media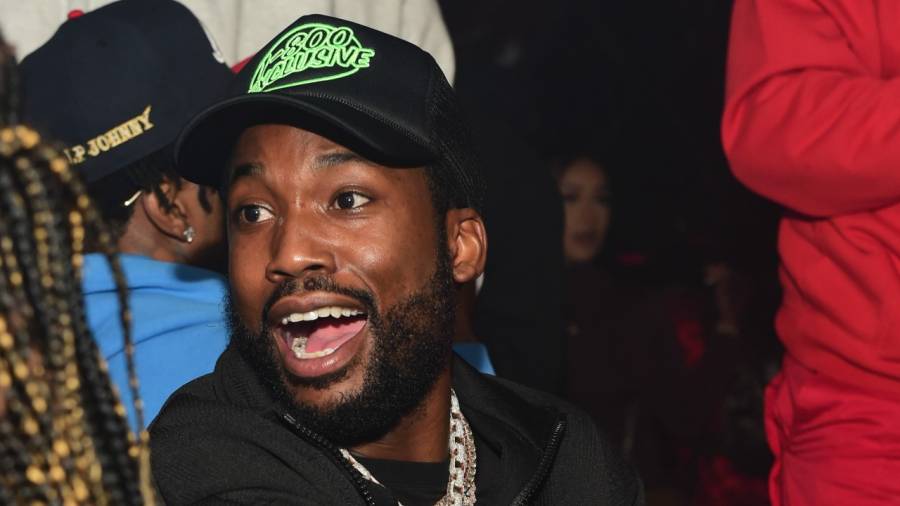 Meek Mill may or may not be dropping an EP on Friday (November 20).
Before deleting his social media accounts all together in the midst of backlash from his hometown, the Philadelphia native announced a "4 pack" of tracks in a tweet on Monday (November 16).
"New flame this Friday," he wrote with diamond emojis and a shrug. "4 pack."
Meek Mill got a 4 pack coming. pic.twitter.com/TwByiPtTDI

— DatPiff (@DatPiff) November 16, 2020
He deleted both his Twitter and Instagram shortly afterward.
View this post on Instagram
The controversy began the day prior when Meek encouraged local Philly rappers to stop beefing and come together in a series of tweets – which said rappers didn't take kindly to.
"I'll get all the main big artist in philly a deal if they put them bodies behind them and squash them beefs …I hear about," he wrote. "got some hot young bulls from my city but they all beefing! And that's just a idea but I'll push thru with my city if y'all make it thing! It's like 5 clicks that's talented but they deep in! And get they most attention when they beefing! And when I say bodies I mean friends or family you lost!"
Repeating a tweet Meek himself wrote weeks prior about picking a side, Philly rapper Poundside Pop pressed the Dreamchasers CEO in his response.
"ITS TIME FOR YOU TO PICK A SIDE….. IS YOU ZOO OR NOT N-GGA????" Pop wrote.
After an exchange, Pop and his crew initiated a ban on Meek in North Philly. Before deleting his social, Meek responded by tweeting, "We run the hood the fuck is you saying lol." He then flaunted a bag of money on Instagram, which prompted another response from Pop.
"Money don't make you real," he wrote on his Instagram Story. "Don't give a fuck if it's 80 mill!"