Bow Wow Filmed Having 3-Way Kiss In Middle Of The Club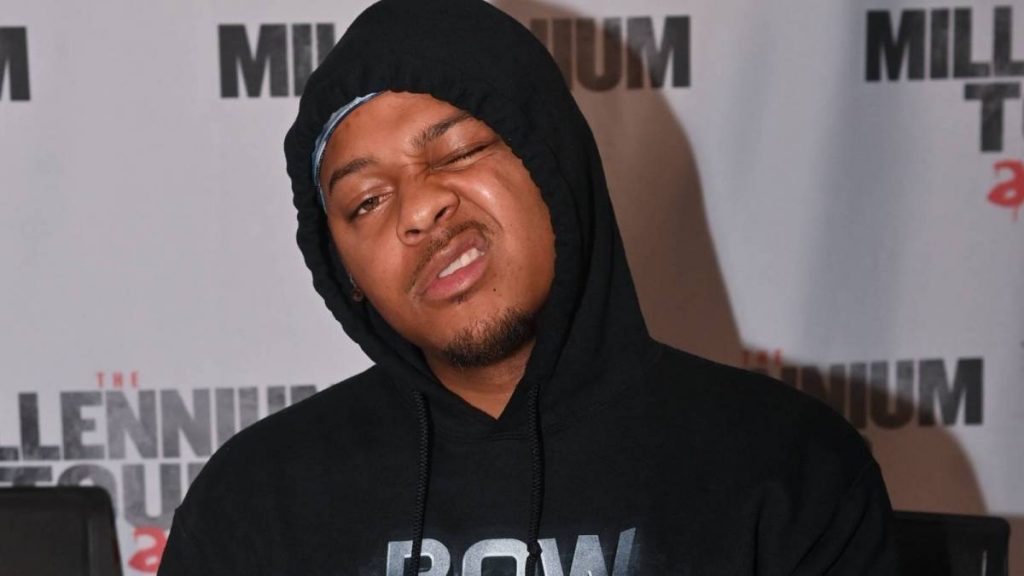 Bow Wow was caught on cam making out with three ladies at the club over the weekend but is now blaming it on his alter ego. The video got quite the reaction from fans, who were quick to clown Bow Wow for another one of his bizarre antics.
"They kissing to City Girls playing in the back?" one person commented. "Yeah, he went home with no coins."
Bow Wow himself wasn't feeling his best the morning after and took to his Instagram Story to discuss his own disappointment in his behavior.
"If a photo could describe how I'm feeling," he wrote in one slide before adding in another, "I SURVIVED SCOTTSDALE."
He continued by denying Bow Wow committed such a heinous act, adding, "That was not me in that video. That was Boward."
View this post on Instagram
Bow Wow's latest three-way make-out session comes after he announced his retirement from strip clubs on his Instagram Story in March.
"Officially retired from throwing money in strip clubs!" Bow Wow wrote. "I guess this is the 35 hitting! Done Done Done."
The "Shortie Like Mine" rapper had previously stopped by Atlanta's Magic City in January, where he shared a video he recorded of an inexperienced young man starstruck by the club's talent.
"I go to Magic to get some food," Bow Wow wrote in part. "And I see bro just SHOCKED. I mean JUST IN AWE… YUP this is what ATL can do to a young man.  He was ready to risk it all last night… hahahhahHhA WIPE THE DROOL OFF YA MOUTH BOY!! [Phone emoji] WIFEY AND TELLER 'hey baby NOT COMING HOME. NOT JUST TONIGHT BUT FOREVER ITS OVER'."