Brent Faiyaz Pulls A Shaggy By Claiming It 'Wasn't Me' Following L.A. Rooftop Scuffle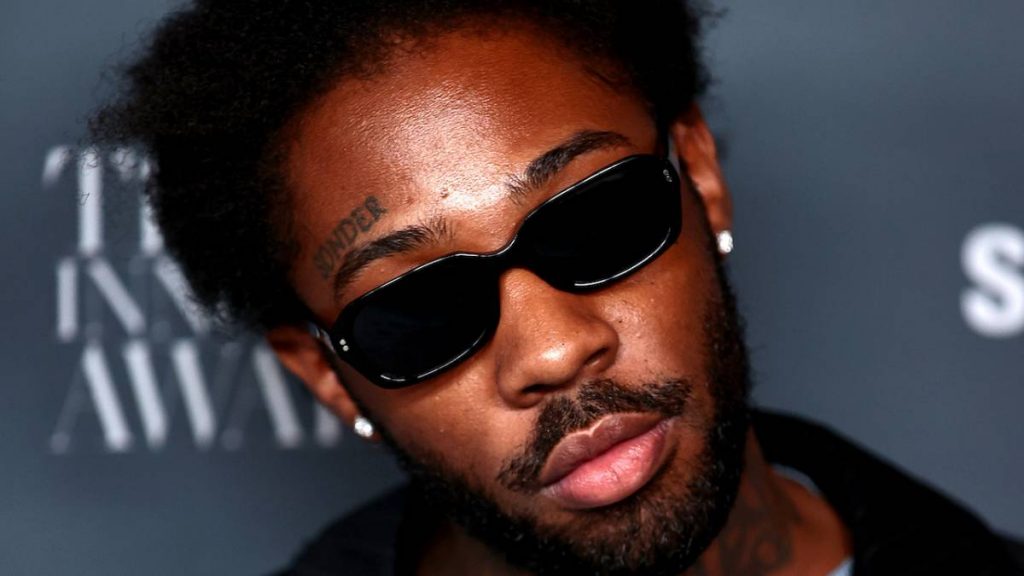 Los Angeles, CA – Add Brent Faiyaz to the list of people who find themselves awkwardly in trouble in Los Angeles.
The crooner — best known for the album Sonder, "Wasting Time" with Drake and "Crew" featuring Goldlink — was spotted on a rooftop in the City of Angels when he got into a scuffle at a rooftop party and had to be held back by security.
According to TMZ, Faiyaz entertained guests of the hotel who recognized him and even took a drink from one patron who appreciated his music. Not long after, another man approached him and the two began having a tense conversation. Soon, both men started swinging and security had to step in to regain control of the situation.
Although the man in the green hoodie was placed in a headlock and escorted away from the scene, Faiyaz wasn't done. He charged again at the man before being restrained by a security guard. Faiyaz quickly took to social media after TMZ highlighted the incident and responded quickly.
"Wasn't me," he tweeted Sunday (March 13).
Wasn't me https://t.co/XyAuj5lYF8

— Faiyaz (@brentfaiyaz) March 13, 2022
The fight is the latest in R&B singers proving it's not all hooks and falsetto. In January, Jason Derulo got into it outside of a Las Vegas club with multiple individuals who trolled the singer and TikTok star by calling him Usher.
Faiyaz did at least have a little fun during his weekend jaunt in Los Angeles. On Friday (March 11), fans spotted the singer at the Los Angeles Lakers versus Washington Wizards game, and instead of him taking the game in like a regular person, Faiyaz grabbed a money gun and shot it into the crowd, making it rain "Brent Bucks."
Brent Faiyaz was making it rain Brent Bucks at the Lakers game last night ?? pic.twitter.com/PkrTbO4Wnu

— Looking For R&B? (@RNB_RADAR) March 12, 2022