Busta Rhymes Accepts Funk Flex Challenge, Drops Two New Tracks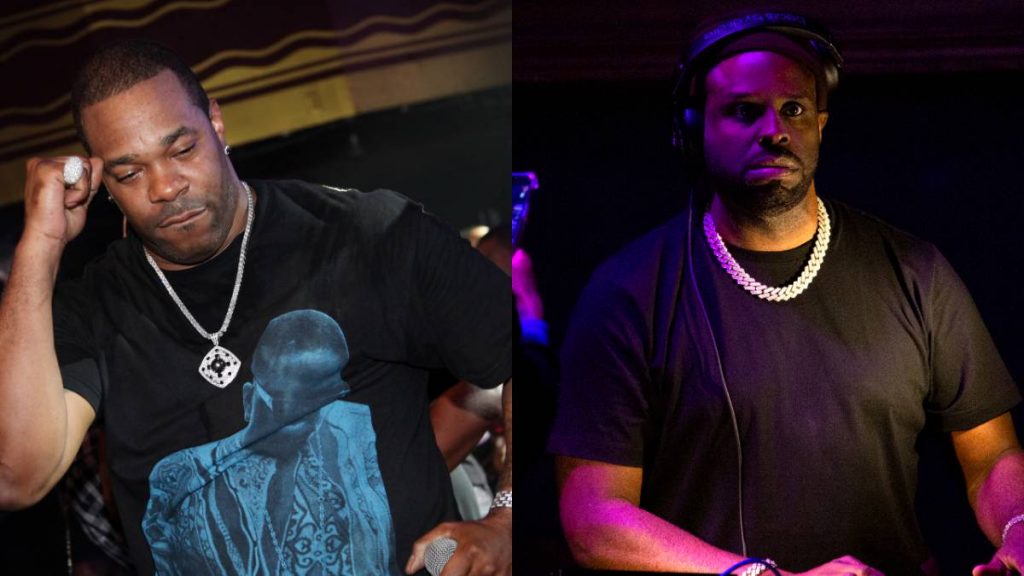 Busta Rhymes has returned with two new tracks one week after Funk Flex challenged him to produce some new tunes.
While the songs unfortunately haven't appeared on DSPs yet, the two joints premiered on Flex's Hot 97 radio show on Friday morning (August 26). Busta previously teased the tracks with some braggadocious Instagram posts on Thursday (August 25).
"WE DON'T DODGE ANY CHALLENGERS GET IT FLEX!!!" Busta wrote on Instagram. "AAAAARRRGGHH!!!! TWO MISSILES TONIGHT!!! @funkflex YOU READY!!!!"
"Funk Flex, is you ready homie?" Busta said in his IG post as he laughed into the camera.
He followed it up the next day with another Instagram post showcasing his reaction to hearing the two new tracks premiered on Flex's radio program. The beat to one of the tracks with Swizz appears to be a sped-up version of KRS-One's 1997 hit "Step Into A World (Rapture's Delight)," which was built around the popular break beat "The Champ" by The Mohawks. Busta opens the song with a nod to his own track "Tear The Roof Off."
Rap royalty from all over slid into Busta's comments to offer their support, including Questlove, Royce Da 5'9 and Snoop Dogg, who wrote, "Don't u dare wake the dragon."
View this post on Instagram
View this post on Instagram

Busta is the latest rapper to be called out by the Hot 97 DJ. Flex previously called out Fabolous and Juelz Santana, with the former meeting the moment and dropping two new songs earlier in August, one of which featured French Montana. As for Juelz, he responded to Flex by teasing a new song he has in the works with Benny The Butcher.
Earlier in July, Conway The Machine was also sent a beat from the New York Disc Jockey, who demanded he rap on it following a brief social media spat sparked by Conway's complaint about "gatekeeper" DJs in The Big Apple.
The resulting song was Conway's "RIP Steve Smith Freestyle," which found the Buffalo rhymer addressing his squabble with Flex, among other topics, over Biz Markie's "Nobody Beats the Biz."
Before premiering Busta Rhymes's new songs, Funk Flex announced on Thursday (August 25) that Raekwon and Ghostface Killah are next on his list, and said the Wu Tang legends have one week to come up with new material.
"I challenge Raekwon and Ghostface to get me a joint," Flex said at the time on his radio show. "They gotta be on the same song, no features."
"I know you guys are rich, you're doing a lot of shows," Flex continued. "I look at your jewelry game, and car game and I understand; the Wu-Tang tour is going on. I think you should record it in Staten Island — just a request."
Listen to Busta Rhymes' new tracks below.