Cam'ron Says Kanye West Sold Him JAY-Z's 'Izzo' Beat First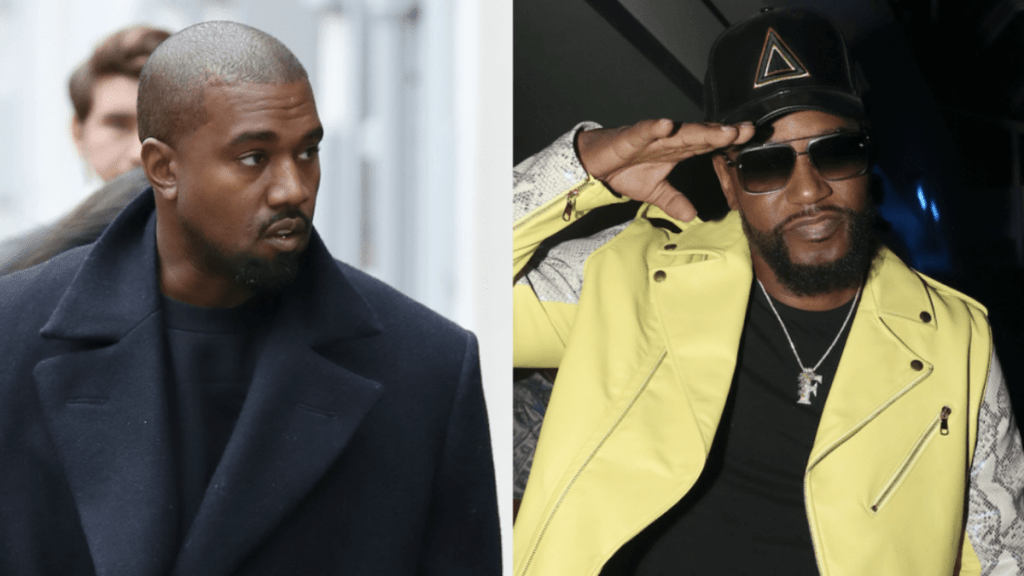 Cam'ron has revealed that he was the original buyer of Kanye West's "Izzo" beat before Yeezy sold it to JAY-Z.
Killa Cam joined the Milion Dollaz Worth of Game podcast on Sunday (August 21) and, among the many topics, discussed was how his relationship with Kanye West was temporarily fractured because he sold what became the "Izzo" beat to Hov behind his back without telling him.
"I was mad at Kanye for a long time til I got to Roc-A-Fella. I had a real attitude with him because before I got to Roc-A-Fella he came and played beats for me at Sony when I had the deal with Epic.
"He played this beat for me and I was like, 'Nah, I want that.' I wrote the song that night and did the song. I said, 'Cool, we gon' work the paperwork out and get this together. Two weeks later, maybe a week later, I hear, 'H to the Izzo, V to the Izzay/ My n-gga, I used to dribble down in VA.'"
Check out the conversation below around the 1:04:55 mark:
"Izzo" served as the lead single for JAY-Z's The Blueprint album in 2001. The Jackson 5-sampling hit went on to reach No. 8 on the Billboard Hot 100.
Kanye and Cam eventually smoothed things over when they both joined the Roc and went on to collaborate on tracks such as "Down and Out" and Late Registration's "Gone."
The Dipset rapper also spoke about the phone call from JAY-Z in 2019 to get back on good terms and have Cam come out as a guest at Jay's B-Sides show in NYC to perform "Welcome to New York City."
"Jay called, he's like, 'Yo first of all I want to tell you I got respect for you,' and I'm like, 'Same here bro,'" Cam explained. "Shit ain't no big thing, man. We talking about some shit, fucking 12-13 years old. I'm straight … We just showed our love for each other, and we kept it under wraps."
Meanwhile, Cam'ron and Ma$e recently patched up their relationship, ending a long-standing feud that dates as far back as the late 1990s.
The two Harlem rappers were once brothers in arms, taking the rap world by storm as both solo artists and cohorts in the group Children Of The Corn — which also included Big L, Herb McGruff and the late Bloodshed.
But after Ma$e decided to retire from rap and move to Atlanta to become a pastor, things got heated between the two rappers and a feud soon ensued that lasted for almost two decades.
In a recent video shared by Ma$e's sister Stason Betha, the former Bad Boy rapper appeared to bury the hatchet with Cam, jumping on the phone with the Dipset leader.