Cam'ron Warns Ex-GFs Against Talking To His Mother With Text Proof: 'She's Ruthless'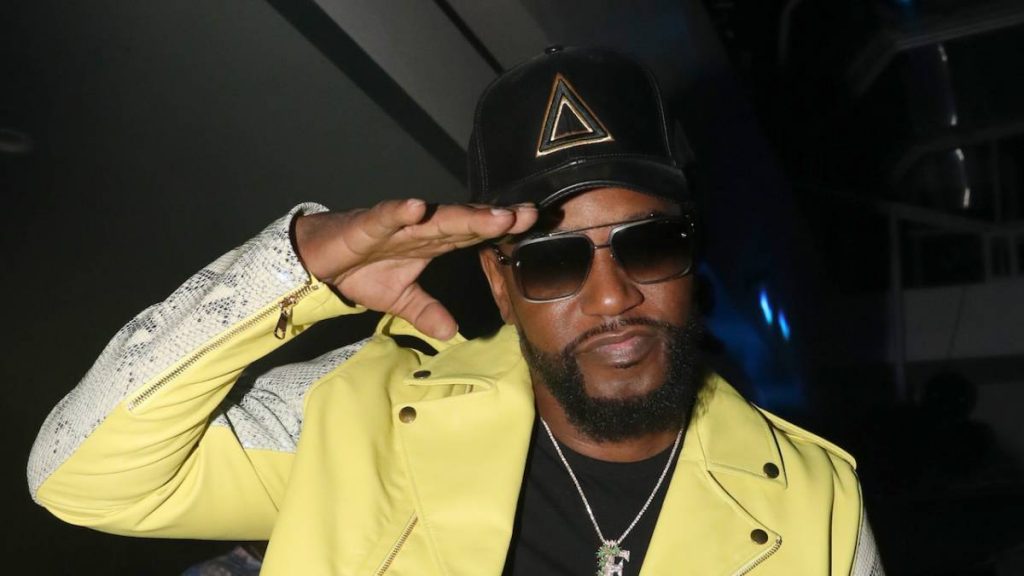 Cam'ron has issued a warning to his ex-girlfriends looking for sympathy from his mother, letting them know she doesn't care about their feelings.
Killa took to Instagram on Tuesday (October 4) to share a text exchange between his mom and one of his former lovers that didn't go the way his ex intended. As Cam'ron wrote in his caption, women from his past should think twice about sliding into his mom's inbox in hopes of winning her son back.
"Attention!!! females I may have dealt with in the past, I'm telling you for ya own sanity, once we stop speaking do not try to hit my mom @virgie_og," Cam wrote. "You'll be doing yaself a disservice. She doesn't care about how u feel. And she's out for blood!! Lol Im really the nice guy, she's ruthless. @virgie_og. I DO NOT ENDORSE THIS MESSAGE."
In the text conversation, the alleged ex let Ms. Giles know she would die for Cam'ron and asked why the rapper would hurt her. In response, Cam's mother said: "I explained to u before but u don't want to accept it. You were nobody special. Y'all come a dime a dozen. You hurt yourself. You're the one who said you're not letting go. Letting go of what???"
View this post on Instagram
The ex seemed appalled by Ms. Giles laughing "at someone hurt" and continued to say she wasn't coming from a disrespectful place. Cam's mom reassured the woman she has never been disrespectful to her, she's just "hard-headed."
"I've always tried to be honest & upfront with you," Ms. Giles wrote. "You need help."
The woman once again swung for the fences by claiming Cam rhetorically asked her why she would listen to his mother in the first place.
"Well, as the saying goes…' the proof is in the pudding,'" Ms. Giles replied.
Cam'ron has had his fair share of whirlwind romances, including one with a neighbor in Miami in last year. The rendezvous was filled with funny and scary moments that the Dipset leader documented on social media, such as when the woman vandalized his pink Audi after learning he went on a trip with her sister.
Fans thought the fling fizzled out until the summer rolled around and Cam shared a video on Instagram showing his neighbor trying to forcefully enter his apartment.
"Its too early for this shit," he wrote in the caption. "This my fault. I've been naming this situation 'The Neighbor' and now this bitch really thinks we are in a sitcom. I've been gone for a month so I thought shit was cool. My bro @nowwutdotcom came to check me and didn't know what 19C looked liked he thought she was just someone who lived on my floor."
He continued: "When I opened the door she tried to breach da crib. I Grabbed my phone to record, I have a plethora of evidence. To all my family and friends, if you come see me make sure no one NO ONE is lurking in da elevator or hallway. I did all I can not to go to police, but now it's getting physical."