Cardi B Breaks New Ground, Earns 100M RIAA-Certified Units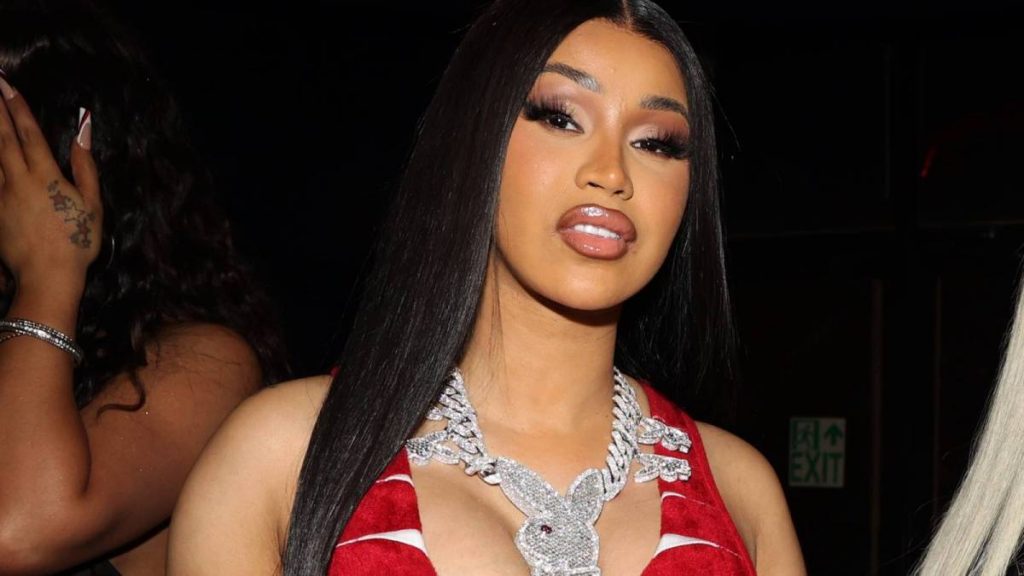 Cardi B has hit a significant milestone by reaching over 100 million RIAA-Certified units sold.
According to Chart Data, the certification includes albums, singles, and guest appearances that the Bronx rapper has amassed in her remarkable, award-winning career. With over 54 million digital sales, she's the highest-selling female rapper to date.
The news of Cardi B reaching over 100 million units follows the RIAA's announcement that "Bodak Yellow" and "I Like It," featuring J Balvin and Bad Bunny, have each sold 11 million units in the United States.
As the lead single from her critically acclaimed album Invasion of Privacy, "Bodak Yellow" made Cardi the first female rapper to earn a diamond record and the first to top the Billboard Hot 100 as a lead artist in 19 years. With  "I Like It," Cardi B became the first female rapper to earn several No. 1 hits on the Hot 100. She now stands alone as the only woman in rap history to have two songs certified as 11 times platinum.
Cardi B has now earned 100 million RIAA certified units across albums, singles and features (@iamcardib).

— chart data (@chartdata) October 20, 2022
Reaching another milestone, the "UP" rapper turned 30 on October 11 and went on Instagram on Sunday (October 16) to shout out to Beyoncé for gifting her a large bouquet of beautiful white roses.
"Oh yeah bitch cause motherfucking Beyoncé sent me some motherfucking flowers," Cardi posted on her Instagram Story. "At this point, I'm about to pull up to her house with some vegan cupcakes or something. Thank you so much."
On the night of her birthday, Cardi entered her 30s in grand fashion by throwing a cabaret-theme fête that was held at the Poppy in Los Angeles, California, that was titled "Cardi's Dirty Thirty Cabaret."
Chance The Rapper, Karrueche Tran, Chloe, and Halle Bailey, YG, DDG, and DaniLeigh were all in attendance, dressed in their finest burlesque outfits.
Meanwhile, Cardi B has come one step closer to getting her coins in her defamation lawsuit, as a judge has ordered vlogger Tasha K to secure the award amount with a bond.
According to AllHipHop, Judge William M. Ray II has granted Cardi B's motion requesting a Supersedeas Bond, which requires the internet personality to provide collateral to cover a payment of $3,863,753.47 through a bond company.
The decision comes after Tasha (real name Latasha Kebe) requested the courts stop the "Up" rapper's attempt to garnish her wages.