Cardi B Responds After Fan Threw Drink In Her Face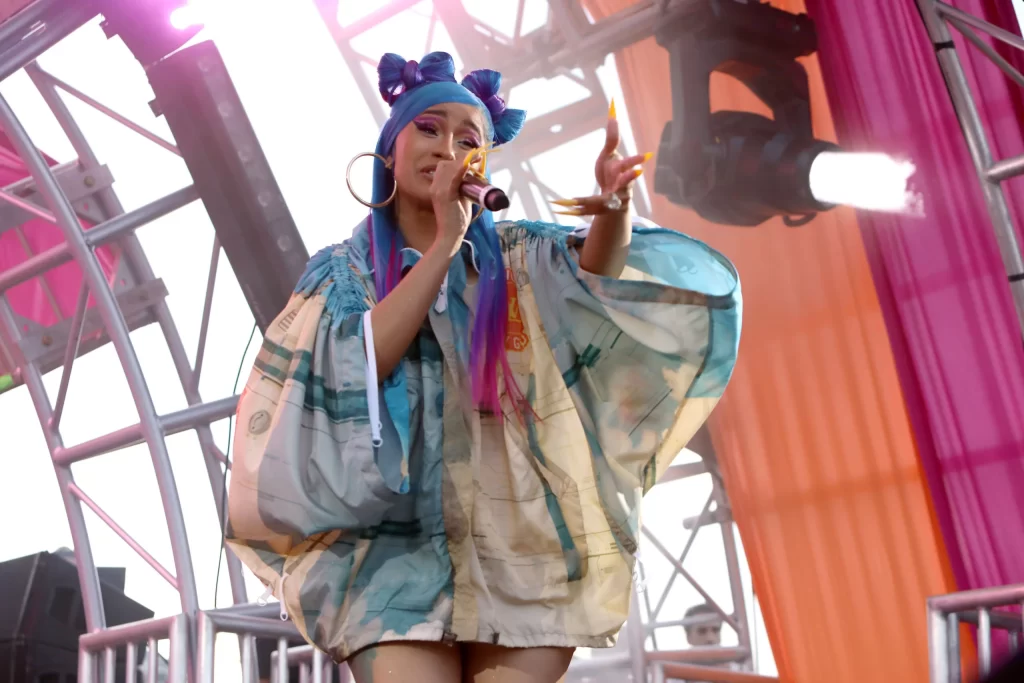 Cardi B was not too happy when a fan tossed a drink in her face over the weekend.
While performing in Las Vegas, Cardi was met with a drink to the face as a fan seemingly got too excited and threw it on her. Cardi then threw a mic into the crowd as her security rushed to find the fan who threw the drink.
"This trend of attending female artists sets just to attack them is disgusting and I hope everyone participating gets that energy BACK…" comments one fan, "she did what needed to be done! People need to stop throwing stuff at performers" says another.
In response to the drink being thrown- in another video, Cardi is seen explaining that the drink was thrown at the wrong part of her body. "I said splash my p***y not my face b*tch.."
take a look below.