Casanova Sentenced To 15 Years In Prison For Racketeering & Narcotics Offenses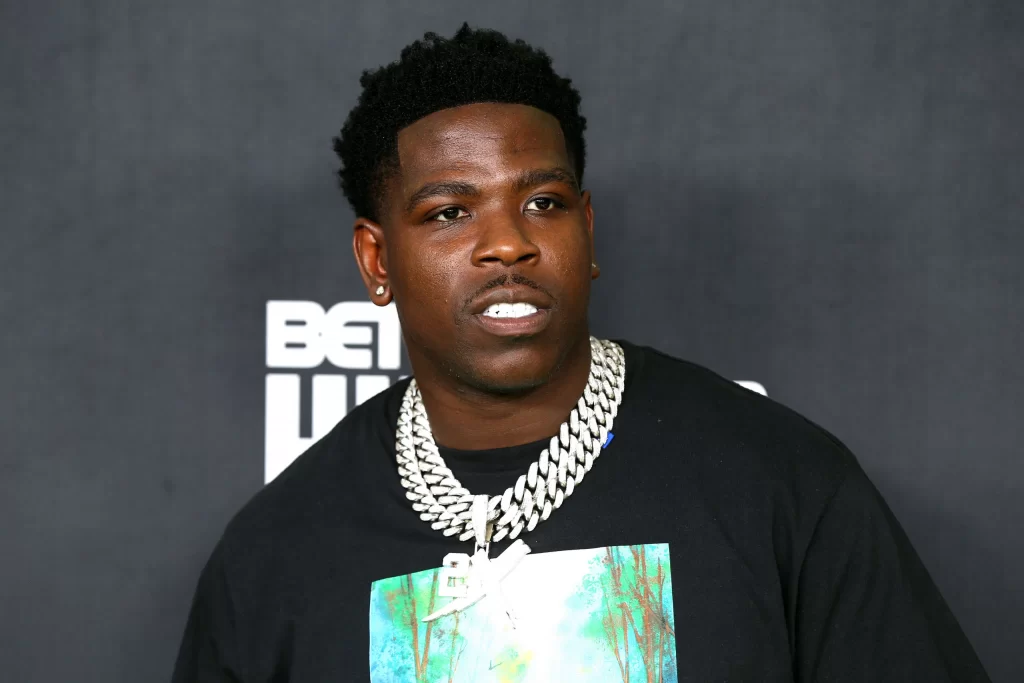 Brooklyn rapper Casanova received his sentence for his racketeering conspiracy case.
United States Attorney for the Southern District of New York, Damian Williams, announced today (June 27) that recording artist, Caswell Senior, known as Casanova, was sentenced to 188 months in prison for racketeering and narcotics offenses.
Casanova admitted to being one of the leaders in the Untouchable Gorilla Stone Nation Bloods Gang ("Gorilla Stone"). GS is described as a "brutally violent street gang with a national presence that was founded by Casanova's co-defendant Dwight Reid, aka, "Dick Wolf."
According to the Indictment, public court filings, and statements made in court, Casanova participated in gang activity. Cas, alongside his co-defendants were also charged with various frauds, a large-scale narcotics conspiracy, firearms offenses, and numerous acts of violence, including a daytime murder of a juvenile in the middle of a Poughkeepsie street; multiple attempted murders and shootings, including two in Florida in which SENIOR was involved; a gunpoint drug-related robbery; and a brutal slashing. 
As part of the racketeering conspiracy, the "Don't Run" rapper participated in a shooting in Florida on July 5, 2020, and a robbery in New York City on August 5, 2018, and conspired to traffic over 100 kilograms of marijuana.
According to Justice.Gov, U.S. Attorney Damian Williams said:
"Caswell Senior is not just a notorious recording artist, but he is also a high-profile leader of a vicious street gang and a magnet for gang violence.  At a crowded Miami house party, Senior personally fired a gun that seriously injured and could have killed a victim, inciting a shootout.  Further, Senior's stature in the community was central to Gorilla Stone's successful recruitment and nationwide expansion.  Today's sentencing — along with the other significant sentences that have been imposed in this case — shows once again that gang life is not worth it and will lead to many years in prison."    
In late 2020, Casanova surrendered to the FBI and in May 2022, he pled guilty. It was recently reported he renounced his Untouchable Gorilla Stone Nation membership, but his lawyer said that his client's life is in danger. He was reportedly in a common area of the jail doing pushups when he was stabbed by another inmate, who taunted him for abandoning his gang affiliation.