Charlamagne Tha God Claims Kanye West Owes Big Sean $3M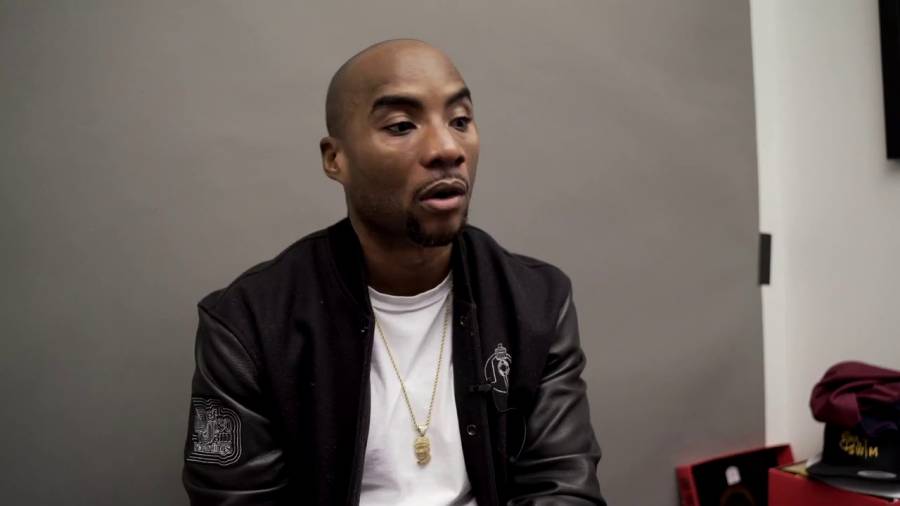 Charlamagne Tha God made Kanye West's crusade against the music industry look hypocritical on Wednesday (September 30). On an episode of The Breakfast Club, the radio personality praised Big Sean for not condemning Yeezy despite a $3 million debt and years of working under an allegedly one-sided contract.
"Can we salute Big Sean?" Charlamagne asked his co-hosts DJ Envy and Angela Yee. "The restraint Big Sean shows to Kanye West is remarkable. That really lets me know he's a healed individual.
"Because Kanye West … I hope one day Big Sean tells his story, but just know Kanye West owes Big Sean a whole lot of money. And he got Big Sean in a very terrible contract to be out here screaming about giving folks their masters back and all types of other things."
Charlamagne eventually elaborated on the details of how 'Ye allegedly mistreated Sean.
"Kanye West owes Big Sean $3 million," he said. "Kanye West gets half of Sean's profits and half of Sean's royalties, and Kanye wouldn't agree to Big Sean getting his masters back from Def Jam. Kanye needs to do right by Big Sean."
According to Charlamagne, Sean came to an agreement with Def Jam to obtain his masters at one point yet the deal was nixed by West.
The G.O.O.D. Music boss changed his tune on that matter in September though. He pledged to give G.O.O.D. artists his share of their masters amid his criticism of major record labels. West also challenged Universal Music Group, the parent company of Def Jam, to do the same and received a thank you tweet from Sean.
"Thank you!!! This would help so much," Sean wrote on September 23.
Thank you!!! This would help so much 🙏🏾 https://t.co/6yR3fAKlwB

— Sean Don (@BigSean) September 23, 2020
But Charlamagne suggested West's public posturing hasn't matched up with his actions behind the scenes. In his opinion, Yeezy's been just as exploitative as many others in the music industry.
"Brothers, we gotta stop doing that to each other," Charlamagne said. "Because we run around out here misleading other people and really being false prophets, but you're not even doing right by your own people. Do right by your people, 'Ye."
Listen to Charlamagne's claims up top. The conversation begins around the five-minute mark of the video.