Che Noir 'Food For Thought' Keeps Up Her Consistent Run Of Iron Bars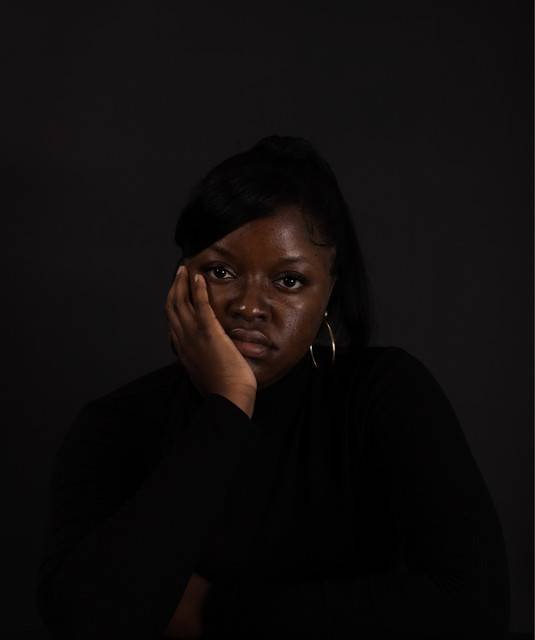 Buffalo rapper Che Noir has released her new album Food For Thought. HipHopDX breaks down Che Noir's new album.
It's been over a year since Buffalo emcee Che Noir dropped After 12, the first body of work in the 27-year-old's catalog entirely produced on her own. After a handful of singles, she lets loose her latest effort, Food For Thought. Aside from some solid features, the 12-song-affair further builds on her production prowess, handling the tracklist's shiniest gems herself but still using an array of talented producers to provide versatility.
Che's music is often an open book and this project sees her wearing her heart on her sleeve. On the Chup the Producer-crafted single "Praises," she laments how the loss of her brother and best friend within a year descended her into the darkest times of her life, recalling how to struggle to overcome tragedy. Elsewhere, on the self-produced project closer, "Communion," she explores the plethora of trauma she's experienced — from deaths and jail visits to the effects on her mental health and relationship with her partner.
She balances the immense emotional weight of the tracklist ("I don't stress about bills, I know how to get cash, shit, I'm stressin' 'bout losses I'll never get back") with songs that contain both cut-throat bars and well-deserved self-celebration. On the Tricky Trippz-produced "Split The Bread," she brags about her merch line and stacking money with dad hats while asserting herself as a fearsome spitter, rapping, "I rap better than thesе n-ggas, do not compare me." On "Bless The Food," she takes a decidedly commemorative tone as she describes how her focus and belief in her vision led to her eventual success as a notable underground rap queen.
Guests in toe include the always impressive Griselda-affiliated MC Rome Streetz on "Gold Cutlery," and Jynx716 featured on "Eat or Starve," yet another strong collaboration for the two (the Niagara Falls MC appeared on After 12).
Probably the most braggadocios display of MC aggression is "Brains For Dinner," though it does become an outlier of sorts, being one of the least introspective moments of the LP; while the wordplay is there, the theme of killing MCs feels slightly disconnected in a setlist that's so grounded in personality and introspection.
The project's crown jewels are the two posse cuts; the first, "Ladies Brunch," features Drumwork Music Group rapper 7xvethegenius and Griselda's first-lady Armani Caesar in a head-nodding cipher.
That would be crazy ? https://t.co/xmmQ8jaRTd

— Ché Noir (@che_noir) February 10, 2022
The second is a worthy follow-up to the After 12 collaboration with her Trust Gang bredren Ransom and mentor .38 Spesh "Hunger Games." The three trade verses over a somber, piano-driven instrumental on "Table For 3" — a track that more than amplifies the talent the crew's big three bring to the table. It's a showcase of their chemistry and how they're more dynamic together than apart.
Che Noir is underrated, with a solid pen game and beats that continue to get better and better (and she was already dope), making her a double threat reminiscent of Spesh. However, this project doesn't necessarily push the envelope or make any artistic leaps out of its comfort zone. In remaining steadfast to her wheelhouse, things start to become sonically linear—for example, "Table For 3" and "Gold Cutlery" have a similar sound, and both resemble other songs in her catalog.
Still, there is a charm to that, delivering longtime fans what they've come to expect from her. The key to success in this lane is consistency and Che has already staked her claim. The project isn't her opus and may not convert fence-sitters, but it's solid nonetheless; even if it doesn't push her over the proverbial edge. It keeps her name on the cusp and that's important — because it appears there is much more on the way.
Repeat Me
Fan Feedback
Dawg @che_noir really don't miss she walk on every track she touch and she be producing some heat she need her flowers now ??

— Big Homie M A C (@MACisTheTruth) February 12, 2022
This che noir release another good one to start the year. Best female rap album in a few years and another Buffalo rapper killing it pic.twitter.com/RrZ5o1YCbP

— niko (@suckmeoffdumdog) February 6, 2022