City Girl JT Compares Her Prison Sentence To Kim Potter's Manslaughter As Boosie Badazz Cries 'Racism'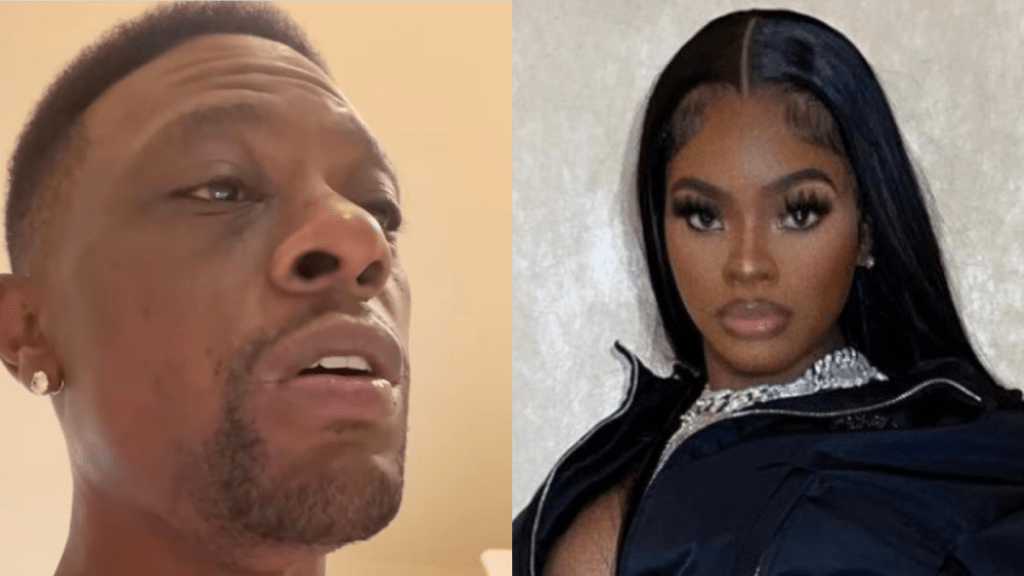 Outspoken Baton Rogue MC Boosie Badazz and City Girls rapper JT aren't pleased with the sentencing verdict of a former Minnesota police officer who fatally shot an unarmed Black man last year.
On Friday (February 18), Kim Potter was sentenced to two years in prison following her convictions of first, and second-degree manslaughter for shooting and killing 21-year-old Daunte Wright during a traffic stop in April 0f 2021. Prosecutors reportedly requested seven years and two months, however, Potter's defense counsel successfully negotiated a deal due to her lack of criminal history and remorse for Wright's death. Kim Potter claims she mistakenly drew a gun instead of a taser during the traffic stop in which Daunte Wright lost his life.
The City Girls lyricist JT quickly expressed her feelings regarding Kim Potter's sentence on social media by comparing her non-violent criminal history with the disgraced law enforcement officer.
"Kim Potter got the same time I got for fraud for MURDER!" she remarked.
Boosie Badazz also added his two cents by reposting JT's comment with his own thoughts on the situation.
"This just a racist world!!" he wrote in the caption of his Instagram post.
View this post on Instagram
Aside from voting his opinion on current affairs, Boosie Badazz is currently gearing up to release his upcoming album Heartfelt, which he made a point to announce is dropping on the same day as Kanye West and Lil Durk's new projects on Twitter earlier this month.
"IM DROPPING MY ALBUM THE SAME DAY AS @kanyewest n @lildurk 2/22/22 #heartfelt 2/22/22," Boosie wrote in his tweet.
IM DROPPING MY ALBUM THE SAME DAY AS @kanyewest n @lildurk 2/22/22 #heartfelt 2/22/22‼️‼️‼️‼️

— Boosie BadAzz (@BOOSIEOFFICIAL) February 9, 2022