City Girls' JT Launches 'Good Love' Dance Challenge After Being Dissed For Her Dance Moves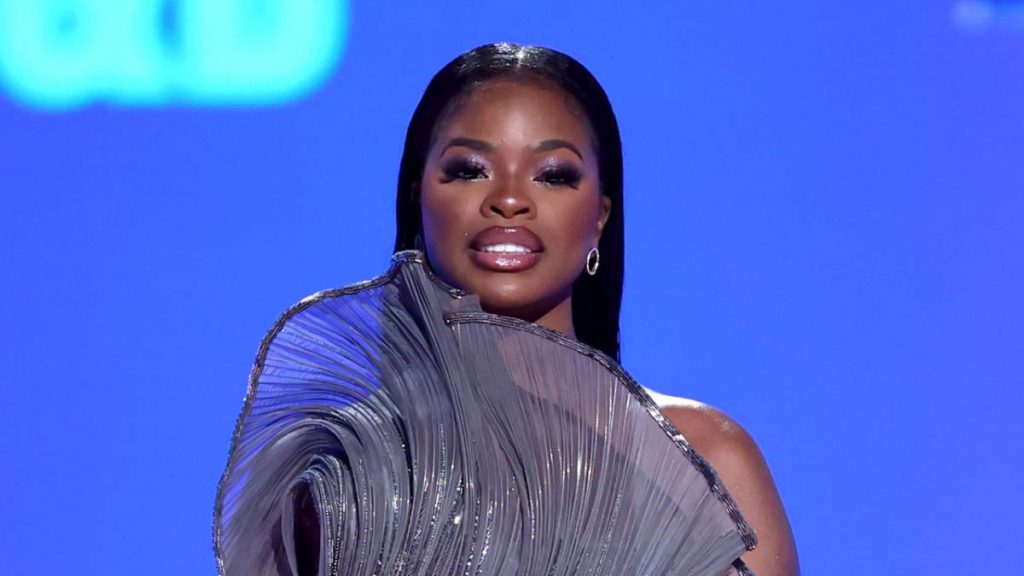 City Girls rapper JT has launched a new "Good Love" dance challenge which is already starting to take over the internet.
The challenge was created in response to a Twitter user who claimed the Miami rapper had no dance moves. "What annoys me is that JT got all this body and can't dance with it," they wrote in a since-deleted tweet. "It's giving Bottle Service Girls."
JT replied: "Lol I let y'all think that."
She returned a few hours later with the #goodlovechallenge, named after the City Girls' latest single with Usher. After hitting the new dance moves, she tagged Reginae Carter, Winne Harlow, and fellow City Girl Yung Miami to nominate them for the challenge.
View this post on Instagram

Winnie Harlow tagged a few of her own friends to take part in the challenge, writing: "As soon as we touch down in Jamaica for my birthday."
Reginae Carter also understood the assignment and made a quick wardrobe change before hitting the challenge herself. "Ohhh waitttt a minuteeee ! Do I smell a challenge??" she wrote. "Let me go get my shorts !!!" She added later: "You know I had to turn up one time !!!"
JT was noticeably impressed with Carter's dance, writing in the comments: "I can't do all this."
City Girls' joint single with Usher, "Good Love," dropped on July 1 and came alongside a DAPS-directed music video, where Usher got to show off his slick roller skate moves. The new single is off JT and Yung Miami's forthcoming third album, which was supposed to drop on July 29.
However, the pair have since said they'd encountered some technical difficulties and announced they would need more time to get the project organized.
"The album was supposed to drop July 29, but it's not dropping because we had some issues — not issues, but you know, when you dropping an album, you have to make sure everything is good," Miami explained on Instagram Live.
JT was noticeably frustrated about the delay, tweeting out: "Our album NOT finished!!!! TF …."
City Girls' last project was 2020's City On Lock, which debuted at No. 29 on the Billboard 200 and featured appearances from Lil Baby, Doja Cat, Lil Durk and Yo Gotti.
Revisit the music video for "Good Love" below: