Maxo Kream Breaks Up Fight Between Fans During Australia Show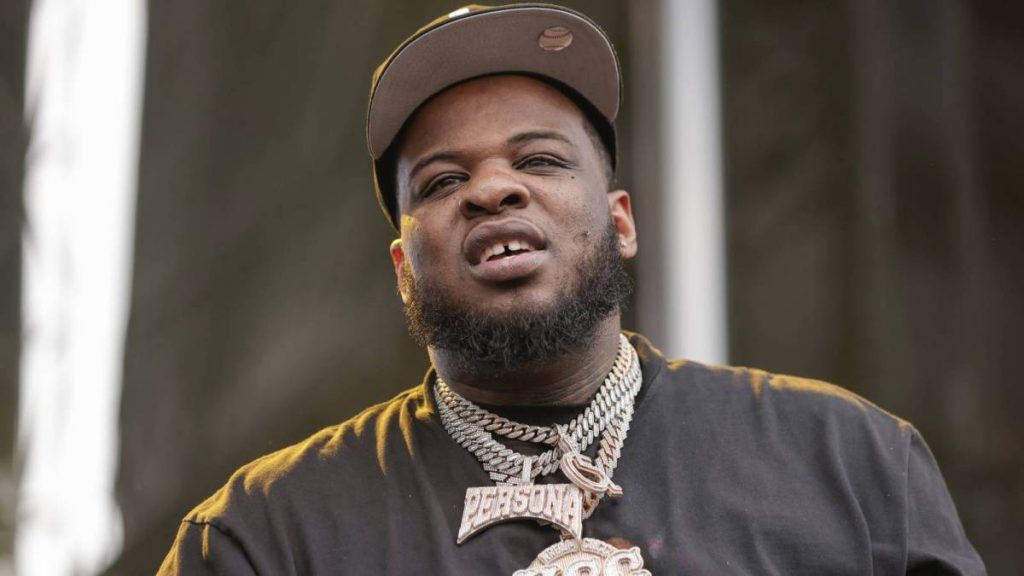 Maxo Kream had to play the role of security guard at his concert in Australia this past weekend when two fans began roughing each other up during his set.
The incident went down on Saturday (July 23) in Sydney, Australia, where the rapper had a stop on his Big Persona tour. Footage from the concert shows Maxo taking a break from his performance to call the two fans that were fighting up to the stage and give them a chance to speak their side on whatever was happening between them.
It appeared that one of the guys didn't appreciate how physical the other was being in the mosh pit, which led to their squabble. The rager explained to Maxo he came to have fun in the mosh pit, which led the rapper telling the other disgruntled concertgoer he understood where he was coming from.
"You a n-gga like me, they be tripping down there sometimes," Maxo said to the guy in the hooded sweatshirt. "But you all came to turn up to Maxo. We all family in this bitch. He don't want no problem, we know you tough."
The two managed to patch up their differences and embrace each other with a handshake and hug. The wholesome moment brought cheers from fans and put a smile on Maxo Kream's face, who later took a dig at security for not deescalating the situation as he did.
"Security, that's how you handle shit," Maxo said. "Now leave these n-ggas alone and let them party. Y'all get back in the crowd man."
Maxo Kream is getting ready to release the deluxe edition of Weight of the World on July 27. The expanded version features six new songs, including the previously released "The Vision" featuring Anderson .Paak, "Jigga Dame" and "Football Heads" featuring Benny The Butcher.