Pusha T, Benny The Butcher, Styles P + More Support Cannabis Legalization Campaign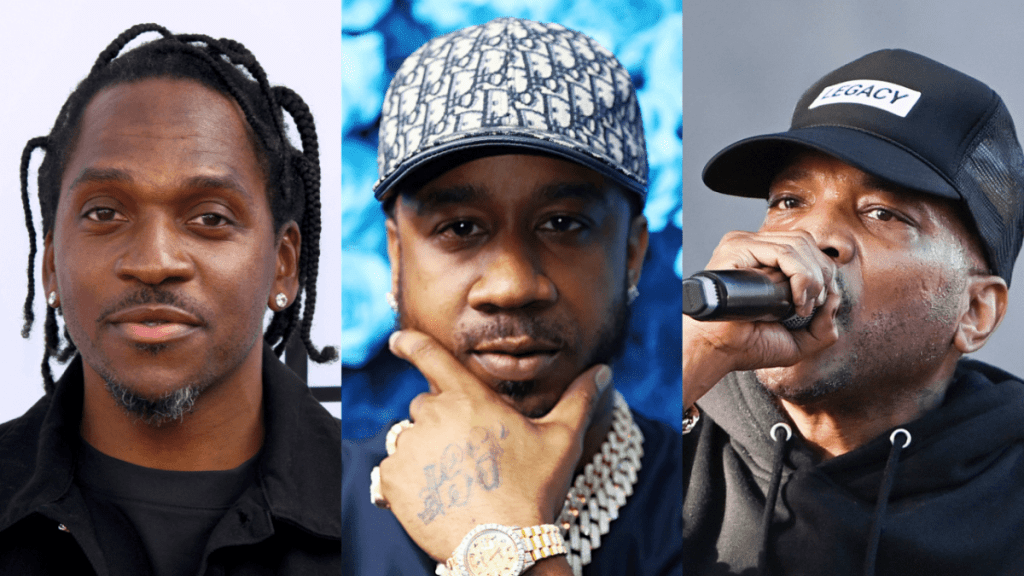 Pusha T, Benny The Butcher, Styles P and Hit-Boy are among those who have thrown their support behind a new initiative aiming to reform marijuana laws in the United States.
Spearheaded by HeadCount's Cannabis Voter Project, Cannabis In Common aims to "bring supporters of cannabis legalization together under a unified campaign with a simple goal: remind our elected officials that cannabis legalization is incredibly popular with their constituents."
The initiative urges Americans to get in touch with state senators and voice their support for the Cannabis Administration and Opportunity Act, a first-of-its-kind weed legalization bill introduced by Senate Majority Leader Charles Schumer on July 21.
View this post on Instagram
Pusha T, Benny The Butcher, Styles P and Hit-Boy star in a video promoting the campaign, urging their fans and followers to visit Cannabis In Common's website and let their voices be heard.
The spot also features cameos from fellow rappers Smoke DZA, Beanie Sigel and Sheist Bubz, as well as former NBA player and weed entrepreneur Al Harrington, comedian HaHa Davis and reality TV star JoJo Simmons, son of Run-DMC legend Rev. Run.
The medical use of marijuana is currently legal in 37 U.S. states, as well as in Washington, D.C., and is legal for recreational purposes in 19 states.
However, it remains illegal on a federal level and is classified as a Schedule I substance, despite two thirds of Americans supporting the legalization of cannabis, according to a recent poll cited by Cannabis In Common.
"[It] means thousands of people are still in federal prison for cannabis-related crimes. It means veterans can't access medical cannabis through the VA system. It means state-legal cannabis businesses are criminal enterprises under federal law," the campaign argues. "It means Congress is not listening to the American people."
Styles P — who's currently looking to organize a "Smokers Olympics" contest against fellow stoner MCs like Snoop Dogg, Wiz Khalifa and B-Real — called out the discrepancies between White and Black weed smokers during a fireside chat with Jacobi Holland's On the Revel in March.
"I'm just going to be honest: [White] guys grow the pot, you never go to jail for it, make tons of fucking money for it," he said. "We buy the pot that you grow, it fucks up our future, we get arrested for it, now you got a felony and a bunch of misdemeanors, now you can't get a job. How the fuck do we fix the problem? By addressing the problem. Let's figure out how to get some of these black kids some money over this fucking pot."
He added, "Let's give the opportunity to everybody. We fucking arrested them for years, fucked up for years over this shit. Let's make a change and make something different. The real shit is kids are going to do it anyway. So, do you want to make the change or do you not want to make the change?"