Common's Breakup Comments 'Disappointed' Tiffany Haddish: 'That's Not What You Told Me'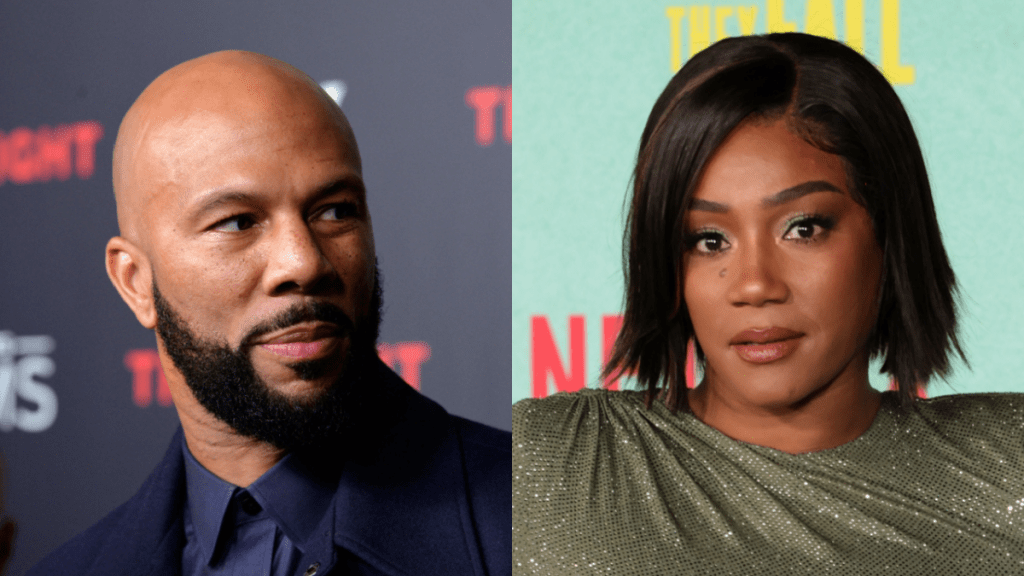 Common went public with his split from Tiffany Haddish in November — which apparently came as a surprise for the comedic actor. Speaking to FOX SOUL's Hollywood Unlocked Uncensored with Jason Lee, Haddish said she didn't find out the veteran MC/actor made the announcement until her publicist informed her they wouldn't be responding.
"I was disappointed," she said in a clip obtained by Entertainment Tonight. "I was very disappointed. I was like, 'Oh, OK. 'Cause that's not what you told me, but OK.'"
View this post on Instagram
According to Common, he and Haddish were simply too busy to have a real relationship. As he explained, "I don't think the love really dispersed. I just think it was like we weren't feeding the relationship. Neither one of us is gonna stop. We both care about our crafts and what we do.
"We care about love too and partnership, but I think the energy that has been put into our careers and continuing to want to do the things that we do for ourselves and for the people, it was hard for me to balance all of that and keep the relationship fed."
He added, "[We decided] this is what's gonna be best for us, to still continue to love each other and be there for each other but to not be in a romantic relationship, because we won't be able to give to that. I don't want to be one foot in, one foot out."
As for Haddish, she's trying to stay focused on the future and not drown in sorrow — even though she occasionally misses him.
"It's gonna be a new opportunity," she said. "I miss him. I miss him from time to time, but that's with, I think, any intimate relationship that you might have, you miss them. But I'm fine with it. It's cool."