Daru Jones Links With Kev Brown + Gang Starr, JAY-Z & Nas Engineer Eddie Sancho For 'A Daru State Of Mind' LP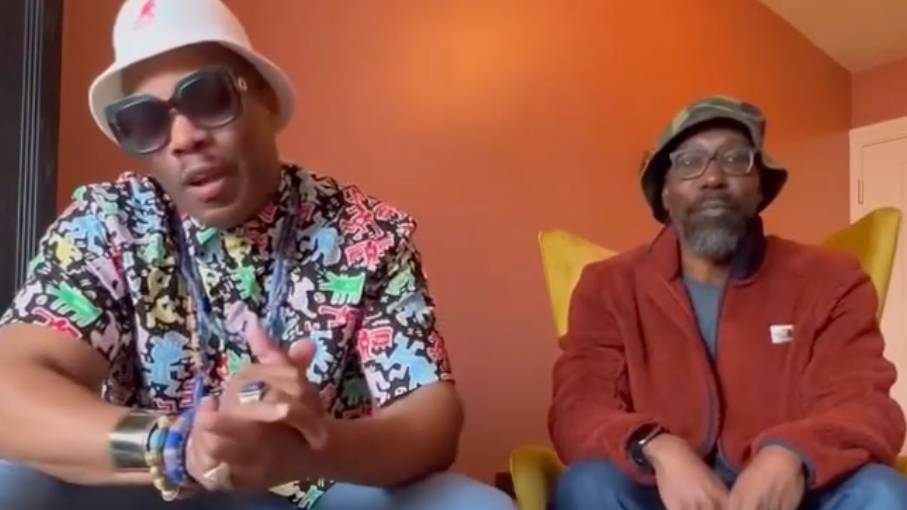 Exclusive – Drummer Daru Jones has been Jack White's tour drummer for over 10 years, but his Hip Hop roots run deep. Raised on the golden era sounds of the 1980s and '90s, Jones has been captivated with Hip Hop culture since inception. Now with a résumé that would make most drummers drool, Jones has collaborated with Pete Rock, Nas, Talib Kweli, Pharoahe Monch, Smoke DZA, Black Milk and Slum Village, just to name a few.
On Friday (June 17), Jones revealed his latest collaboration with veteran beatsmith Kev Brown, an instrumental album titled A Daru State Of Mind. A nod to Nas' "NY State Of Mind," the 20-track project boasts interludes and interviews scattered throughout with Eddie Sancho, a legendary engineer known for his work with Gang Starr, JAY-Z and Nas, among others.
"I remember meeting Eddie Sancho; he was DJ Premier's engineer for years," Jones explains in a recent interview with HipHopDX. "We're talking Gang Starr. Fast forward, DJ Premier was playing a show in Brooklyn at Brooklyn Bowl with his band The Badder, which I was the drummer for the original lineup. Eddie Sancho was there so I was like, 'Man, I know that face,' and he introduced himself."
View this post on Instagram
Sancho told Jones he would love to collaborate if the opportunity ever presented itself, and Jones thought the Kev Brown project was "perfect." With help from Fat Beats, they were able to make it happen ("Eddie's not cheap," he says with a laugh).
"We just tried to make the best of it because a lot of times producers don't always give credit to the engineer," he continues. "Engineers are the ones who give them their sound. A lot of those Gang Starr and that magic? That's Eddie Sancho on the mixing. That's why I said it's important to feature Eddie Sancho on the record. Eddie is interviewing us."
View this post on Instagram
To coincide with the release, Jones and Brown have released a video for the title track featuring Sancho. The video pays tribute to the early days of Hip Hop with archival footage of LL COOL J, Big Daddy Kane and EPMD. The love of Hip Hop, after all, is what brought Jones and Brown together in the first place.
"I connected with Kev Brown in in 2004," he recalls. "And I remember being in Michigan. I was at this show for a rapper from Detroit named Finale. Finale had a concert in Detroit and he flew Kev Brown out, and it was crazy."
Years went by and the two eventually reconnected on Instagram where Jones shared one of his drum sample packs with Brown. It was on from there and inevitably ended up merging their talents. Thanks to Jones' previously established connection with Fat Beats, he was able to bring the project to fruition.
The limited run is available on the Fat Beats website. Find it here and check out the "A Daru State of Mind" video below.