Dave Chappelle Makes Kanye West's Antisemitic Comments The Main Focus Of His 'SNL' Opening Monologue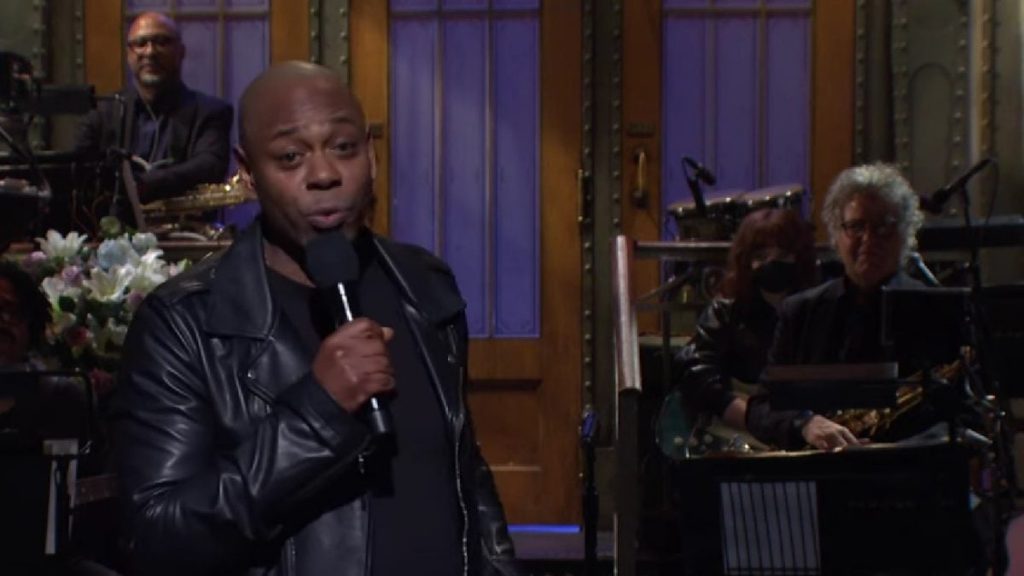 Dave Chappelle has condemned Kanye West's recent antisemitic comments while also seemingly co-signing certain Jewish stereotypes.
Chappelle walked out for his third Saturday Night Live opening monologue to the opening notes of Otis Redding's "Try A Little Tenderness," which Ye famously sampled on "Otis," the second single from Watch The Throne. He then proceeded to read a prepared statement denouncing antisemitism before dedicating half of the 15-minute set to Kanye's current situation.
"I probably been doing this 35 years now," Dave Chappelle joked, setting the tone for what was to follow. "And early in my career, I learned that there are two words in the English language that you never say together in sequence. And those words are 'the' and 'Jews.' I've never seen someone do good after they said that."
Chappelle went on to say that he only vaguely remembered how Ye's ongoing antisemitic provocations even started, before recounting his exact reaction to the tweet that would eventually cost the Donda rapper his Twitter account.
In typical Chappelle fashion, the monologue was a balance of timely and poignant commentary and memorable punchlines, like the comedian recalling asking his friends in high school why some Jewish people "dress like Run-DMC;" or the moment he quipped "Ironically, Adidas was founded by Nazis. And event they were offended."
While he stated in no uncertain terms that he couldn't stand with Kanye West in this situation as he has in the wake of previous scandals, Chappelle's monologue seemed to denounce the fact that Ye had made antisemitic remarks while suggesting that the statements the embattled rapper has made about a Jewish people in Hollywood specifically might not be baseless.
"It's just the rules of perception," Dave Chappelle said, after saying that Kanye "broke the rule." "If they're Black, then it's a gang. If they're Italian, it's the mob. But if they're Jewish, it's a coincidence and you should never speak about it."
Chappelle segued from his thoughts about Kanye West to his observations on Kyrie Irving's recent troubles. But he found it easier to show some support for the NBA star, asserting that the conditions for Kyrie's return to the court, as handed down by Brooklyn Nets, were excessive.
"That's where I draw the line," Dave Chappelle said. "I know the Jewish people have been through terrible things all over the world; but you can't blame that on Black Americans. You just can't. Cuz Kyrie Irving's Black ass was nowhere near the Holocaust. In fact, he's not even certain it existed."
While calling the idea that "Jews run Hollywood" a delusion, Chappelle also said, "It's not a crazy thing to think. But it's a crazy thing to say out loud in a time like this."
Though he never mentioned the controversy that surrounded his 2021 Netflix special The Closer, Dave Chappelle closed out his monologue by addressing the climate that he and other comedians have said is impacting their work.
"It shouldn't be this scary to talk. About anything," he said in closing. "It's making my job incredibly difficult. And to be honest with you, I'm getting sick of talking to a crowd like this. I love you to death, and I thank you for your support. And I hope they don't take anything away from me. Whoever they are."