DDG Squaring Up Against PNB Rock In Celebrity Boxing Match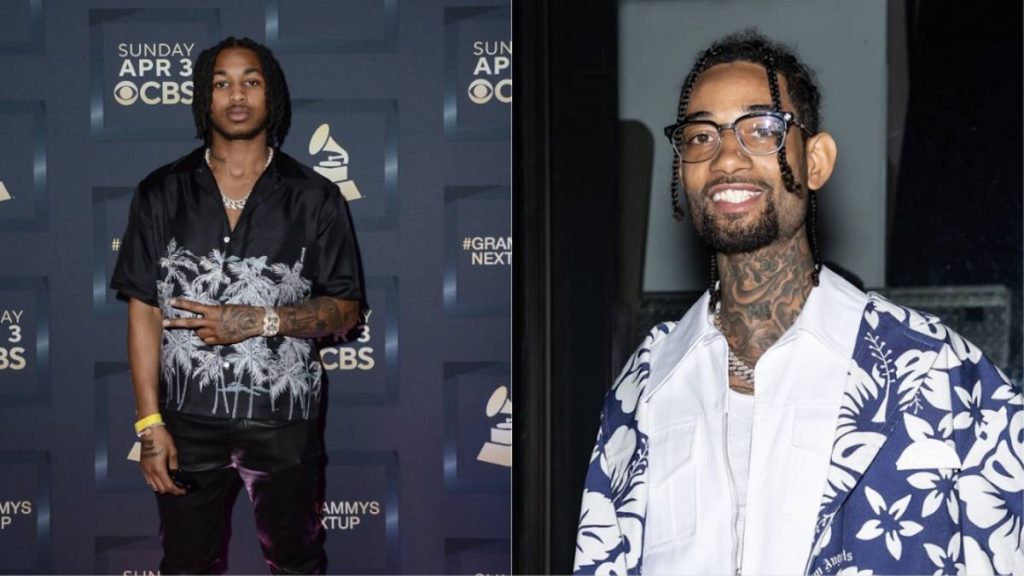 DDG is stepping back into the boxing ring.
The 2021 HipHopDX Rising Star is taking part in a celebrity event in Los Angeles on July 30 versus Philly rapper PnB Rock. DDG posted the flyer on his Instagram page Thursday (June 16) with the tagline, "No More Talk."
"World tour then i'm back in the ring July 30th @ Crypto.com Arena," DDG captioned the post. "LETS GET NEGATIVE. Tickets Available now in my bio! WHO YALL GOT?!"
View this post on Instagram
DDG previously stepped in the ring to take on TikTok star Nate Wyatt last June at the LivexLive's Social Gloves: Battle Of The Platforms boxing event. After a convincing win in the ring, DDG declared in his post-fight interview he barely took the fight seriously.
"Honestly, I left the strip club last night," DDG told former MMA star and current AEW wrestler Paige VanZant after the bout before asking for a blunt. "I wasn't even training for this fight. I honestly felt like, not to be funny, I felt like he wasn't gon' last that whole time. So shoutout to Nate."
Although he teased a potential retirement from celebrity boxing, as he did with being a YouTube star, DDG did say he'd only get in the ring again if he was squaring off against a rapper and PnB Rock accepted.
However, days after his win versus Wyatt, DDG potentially had a fight lined up against fellow 2021 HipHopDX Rising Star and former foe Toosii. Toosii tweeted how he wanted a boxing match set up, and DDG responded quickly, adding fire to a previous disagreement the two had following an Instagram Live session in 2021.
After a miscommunication occurred between Toosii and DDG's now ex-girlfriend Rubi Rose occurred, Toosii re-iterated he had no issue with DDG but couldn't ignore the subliminal shots sent his way.
"Listen, gang," Toosii said. "If you that mad about a bitch who done sucked every rap and every fucking genre dick? Son, stop playing with a n-gga! Ain't no need for you to have no pressure about a bitch who done sucked 35 fucking dicks before she even got to you. If you that mad, we on the same Rolling Loud date. Fuck all this internet shit. You gon' see me when you see me."