Diddy Recruits Yung Miami For 'Gotta Move On' Remix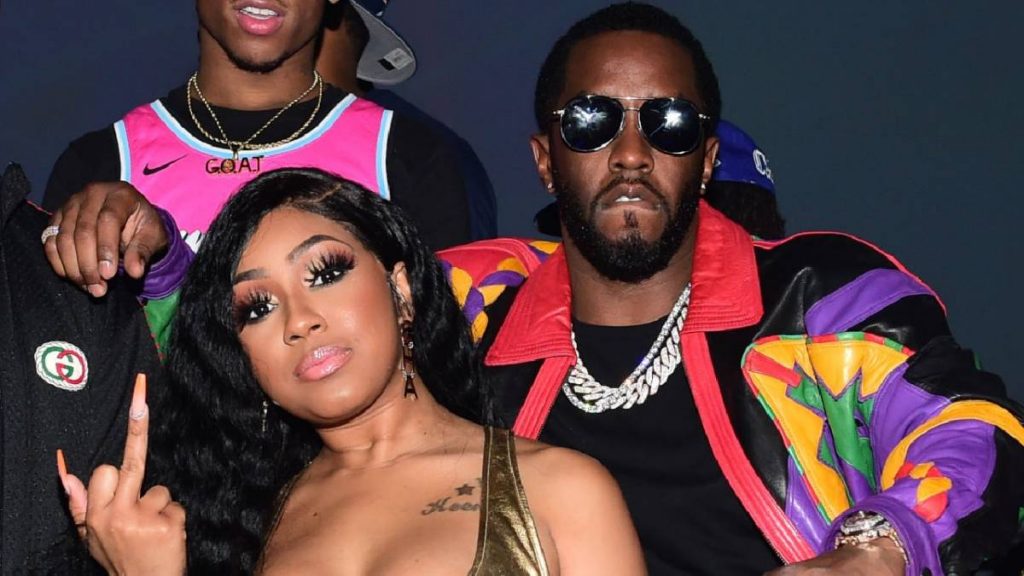 Diddy has linked up with his current love interest Yung Miami for a remix of his new song "Gotta Move On" — hear a snippet below.
The Bad Boy Records founder teased the upcoming verse from the City Girls rapper on Instagram.
"Ayo check it out," Diddy said as he turned the remix down to talk. "Big shout-out to New York. We got the remix coming on the way. Shout out to Ron Brown, you a fool for this one. Flex, this what happens when the city works together."
Before turning the music back up and previewing a verse from Yung Miami, Diddy said: "Hey yo, Caresha, talk to 'em."
[email protected] recruits @YungMiami305 for "Gotta Move On" remixhttps://t.co/FoC4kxW3kg pic.twitter.com/t4zqYAOlDM

— HipHopDX (@HipHopDX) September 30, 2022
Miami was already familiar with Diddy's latest Bryson Tiller-assisted single. When Diddy unveiled the tutorial for the single's new dance moves, Miami took to the comment section to offer her two cents on Diddy's groove.
"Diddy plsss," Yung Miami commented under the post with a series of crying laughter emojis.
However, hours later, Diddy posted a video of Yung Miami doing the same dance alongside a friend. "Okay!!! Let's go then Shawty Wop," Diddy captioned the post. "@YungMiami305 #GottaMoveOn challenge!!"
He added in the comment section: "You in ya bag shawty wop!!!!"
View this post on Instagram

"Gotta Move On" will appear on Diddy's upcoming fifth studio album, Off The Grid Vol. 1, which will be his first solo release since 2006's Press Play. The project will drop via his new imprint Love Records, which he launched with Motown back in May.
"Music has always been my first love, Love Records is the next chapter and is about getting back to the love and making the best music of my life," Diddy said in a statement. "For the label, I'm focused on creating timeless R&B music with the next generation of artists and producers. Motown is the perfect partner for my album and I'm excited to add to its legacy."
As for Diddy and Yung Miami, the pair have been going strong since conforming they were dating in June. After a brief swirl of marriage talk, Yung Miami sat down to firmly discuss the status of her relationship with XXL.
"We are dating. We single, but we're dating," she said. "People don't know what dating means. He's single, I'm single, but we're dating. That's what I mean when I say we go together. When we're together, we're together. We're having the time of our lives, but we're still single."
She added: "He see other people outside of me and I see people outside of him. I'm young. I'm dating. I'm, you know, having fun. I'm doing me. He's doing the same thing. I can't speak for exactly what he doing or who he seeing, but we single and we dating."
This statement is similar to the one Diddy made in June when he was a guest on Miami's new Revolt TV talk show Caresha Please.
"We go have dates. We're friends. We go to exotic locations. We have great times," he said on the show.
Yung Miami has often pushed back against people who try to classify the duo's relationship. In June the Miami-bred rapper took to social media to demand that people just leave her and Diddy alone.
"I don't need relationship advice from nobody on the internet. I'm good, I'm having a good time. I know how to keep a man," she said. "If I wanted to have a man I know how to keep one. I don't need no relationship advice from y'all. Y'all bitches ain't married. Y'all bitches is baby mama's. Shut the fuck up."