Positive K Remembers Big Daddy Kane Pitting Him Against JAY-Z For Laughs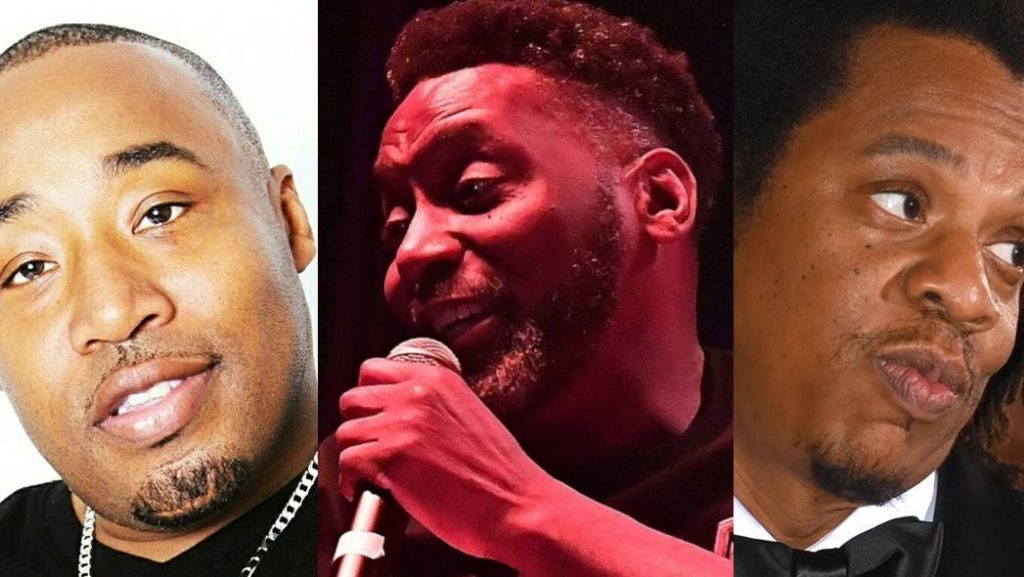 Exclusive – Positive K still laughs when thinking about the numerous times Big Daddy Kane would pit him against JAY-Z for his own entertainment.
It was 1990, long before JAY-Z was a billionaire mogul, and Positive K had made a dent with 1989's "I'm Not Having It" with MC Lyte. (He would score another hit in 1992 with "I Got A Man.") Shortly after Positive K left First Priority, Big Daddy Kane took him under his wing.
As he explained to HipHopDX: "Big Daddy Kane puts me down right after I leave First Priority. He was so disgusted with how First Priority treated me. Kane said, 'If you want to go, I got your back. I'm going to cover you.' He called Cara Lewis from William Morris. I was on the tour at the time. I would come out and perform my songs I had. We would tear the place to pieces. But for some reason, they came back to me and told me I couldn't be on the road no more, because they couldn't afford it and Kane was like, 'That's bullshit.'"
Embed from Getty Images
Positive K was shocked. At this point, he was "100 percent First Priority." He continued: "This is my family. I'm ready to die for these people. I fought for them. I beat guys up for them. Back then, I was not the guy I am right now. I wasn't that nice. So it comes down to it and Kane was like, 'You want to go? Let's go.' When I found out, he called Cara Lewis and she said, 'No, they just don't want him on the road.'"
Lewis didn't realize Positive K was on speaker phone, so she said, 'They don't want him on the road. He's getting a lot of love right now. People only like him. Ice-T likes him. Everybody likes him. The crowd loves him and then he comes back out and it's the high point of the show. I just don't want him out there."
Kane replied, "Well, listen, if I can't bring him on the road with me, there's going to be a problem.' She said, 'Kane, you are the show.' Kane looked at me like, 'Yo, what you going to do? You ain't got to go home. It's your call. You can get on my bus. Go get your stuff.'"
Just like that, Positive K was back in business and started toughing it out on the road with BDK and JAY-Z, who Kane had just introduced to the click.
"Now JAY-Z's down," he remembered. "He's rapping with us. So I'm with Kane on a regular. I've been with Kane for a year. JAY-Z comes in. Kane is a guy who likes amusement. He wants entertainment. You got to have a thick skin because you can't even go to sleep on the bus. They put mayonnaise on the side of your mouth. Fall asleep with your mouth open, you got problems. You're going to wake up with something in your mouth."
One night, Kane was trying to figure out the lineup, but everybody wanted to go last. They were going to need a way to choose who would go kick off each show.
"Kane said, 'Whoever gets the biggest response, goes last,'" he continued. "I said, 'Who wants to go first?' We flipped a coin. Boom. Jay won. Now Jay won, so I went first and tore the place out. We were in Georgetown, South Carolina. Jay come out. Jay won the coin toss, but Jay didn't do what I did. So every night, Jay went after me and I had the bigger response. Let's just say Jay went last every night. True story. Jay didn't have any records. I was a little more established than Jay was."
But Big Daddy Kane wanted to keep the party going long after the venue lights were shut off. So for his own amusement, he would play a game with Positive K and JAY-Z.
"Me and Jay used to share a hotel room, because Kane wasn't giving us separate rooms, but what Kane wanted was entertainment," K said. "He would go and say, 'Hey, Jay, Positive K don't respect your skills, man.' Jay be like, 'What?' Kane would come to me and say, 'Hey yo, Pos. Jay think that people only scream about you because you got records.'
"He had me and Jay rhyming, not battling, but rhyme for rhyme. I swear, we would rhyme from here to South Dakota. He would have me and Jay going at it, then put us in the room together. Then me and Jay started talking. We were like, 'Yo, man. Why you be telling Kane this?' We would say, 'I didn't tell Kane nothing!' [Laughs]."
JAY-Z and Positive K have since lost touch, which he chalked up to their lives going in two totally different directions. But Positive K isn't complaining. He just released a new single called "Nobody" and has built a reputable career as a stand-up comedian.
He''ll be performing at the Punchline in Atlanta with comedy coordinator Marcey and at the Atlanta Comedy Theatre before 2022 is over. Every Saturday night, he can be at the Uptown Comedy Corner with owner Angelo Sykes and Demecko Henderson. Check out the song above, cop it here and find more information on Positive K's comedy shows here.