Diddy's 'Gotta Move On' Dance Tutorial Leaves Yung Miami In Tears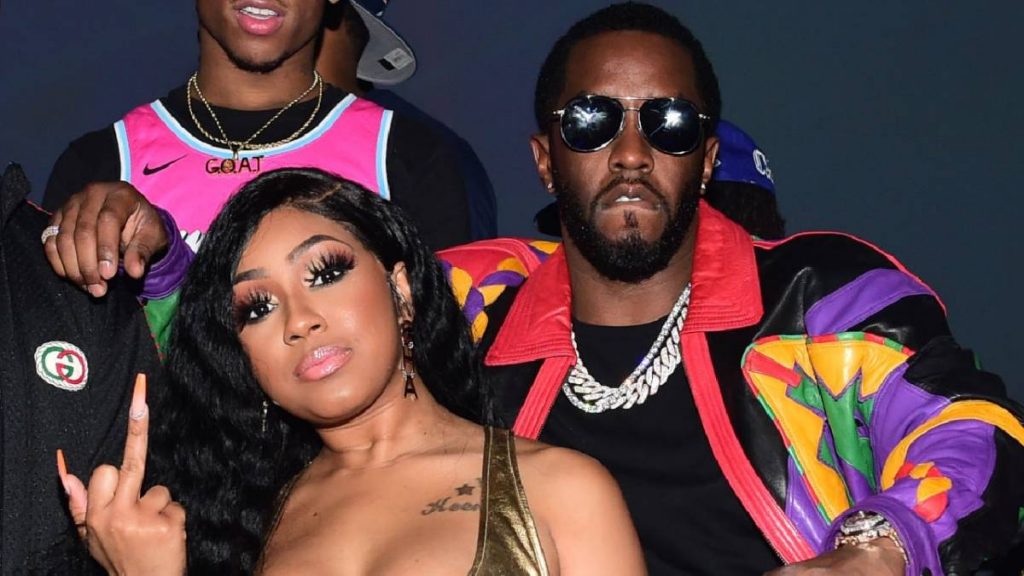 Diddy's new dance moves for his latest single, "Gotta Move On" featuring Bryson Tiller, have Yung Miami crying in laughter at the mogul.
On Tuesday (August 30), Diddy shared a tutorial of the new dance on his Instagram page and the City Girl headed to the comment section to leave her two cents on the routine. The moves featured Diddy moving his body to left then right before going backward and forward.
"Diddy plsss," Yung Miami commented under the post with a series of crying laughter emojis.
View this post on Instagram
However, hours later, the Bad Boy Records founder posted a video of Yung a Miami doing the dance herself with a friend.
"Okay!!! Let's go then Shawty Wop," Diddy captioned the post. "@YungMiami305 #GottaMoveOn challenge!!"
He added in the comment section: "You in ya bag shawty wop!!!!"
View this post on Instagram
Diddy dropped "Gotta Move On" featuring Bryson Tiller as the first single off his upcoming R&B project titled Off The Grid Vol. 1. The song was released in June and had an accompanying music video released in August that featured appearances by Tiffany Haddish, Serayah, King Combs and more.
Diddy's return to the R&B world was going well until he made comments earlier this month about the genre dying out. Several fans and peers sounded off on the New York native, including Hitmaka, who held nothing back in his tweet.
"Diddy done lost his whole damn mind talking bout R&B dead," Hitmaka wrote. "It's so much good R&B out if u can't notice u gotta be outta touch. Stop trolling."
A previous, now-deleted tweet of Hitmaka's had additionally criticized Diddy's age, and called him "out of touch."
Diddy started the debate with a tweet asking "Who killed R&B?" and expanded it on that further during an Instagram Live session with Timbaland where he declared R&B dead.
"R&B is muthafuckin' dead as of right now," Diddy said to Tim. "The R&B I made my babies to? R&B gotta be judged to a certain thing — it's the feeling though, doggy. No, no, no. It's a feeling. You gotta be able to sing for R&B and then you gotta tell the truth. R&B is not a hustle. This shit is about feeling your vulnerability."
He continued later in an Instagram Story saying: "Who killed R&B? What's really going on? Puff asked in the video. "There's two types of R&B. There's rap R&B, there's traditional R&B. What's going on? Love Records is here. Never fear."