Director Allen Hughes Says 2Pac Would've Been Denzel Washington's Competition If He Were Alive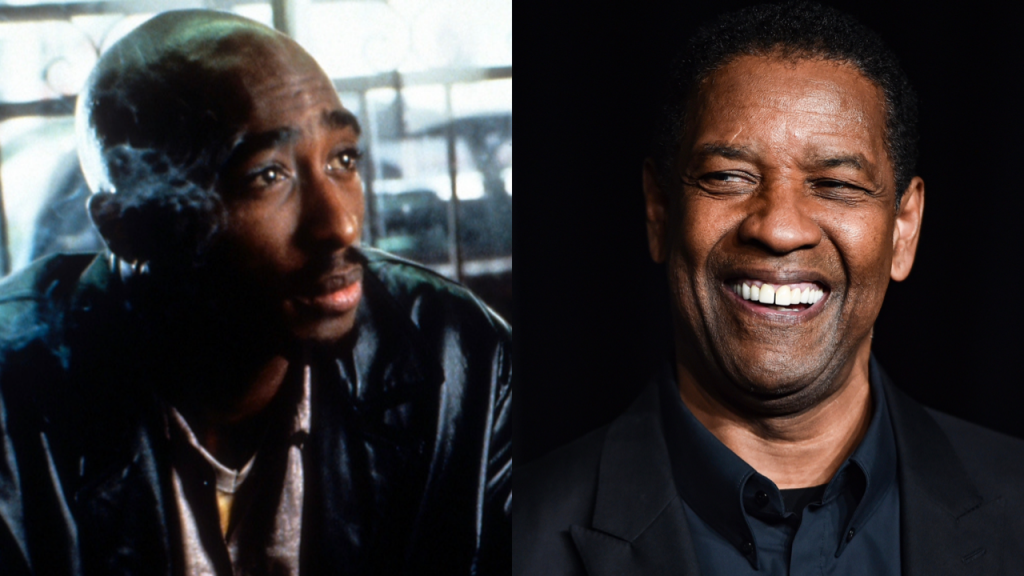 Allen Hughes said that 2Pac would have been Denzel Washington's competition in Hollywood if he were alive.
In a recent appearance on "The Rich Eisen Show," the director spoke about 2pac's acting skills and potential. "If he had been here, I think Denzel would have some stiff competition," Hughes said. "He was that talented. Denzel and 2Pac share one thing in common, and I've seen them all. I've been with world-class pimps, charismatics all over the world, storytellers. The 'it' thing — you know, in streets or in the movie business — Denzel and 2Pac… When they walk in a room, the emotional intelligence was off the charts, the social intelligence was off the charts. Genius level of social intelligence."
He continued, "The difference is, Denzel is very wise and can control his emotions and 2Pac [couldn't]. But 2Pac would've been one our greatest leading men, would've been a multiple Academy Award winner. And the music would've been secondary. I'm sure he would've still continued doing music, but he would be huge in the film world."
Hughes is the director of FX's new five-part docuseries "Dear Mama: The Saga of Afeni & Tupac Shakur." The series explores the deeply personal relationship of Afeni Shakur, who was a revolutionary and a member of the Black Panther Party, and her son 2Pac.
2Pac was killed on September 7, 1996 during a drive-by shooting in Las Vegas, Nevada. He was only 25 years old. Aside from being one of the greatest rappers of all time, 2Pac starred in a few classics including 1992's Juice, 1993's Poetic Justice, 1994's Above The Rim, as well as his final movie Gridlock'd, which was released in 1997.