DJ Drama Wants All The Verzuz Smoke With DJ Khaled: 'Nobody's Outperforming Me'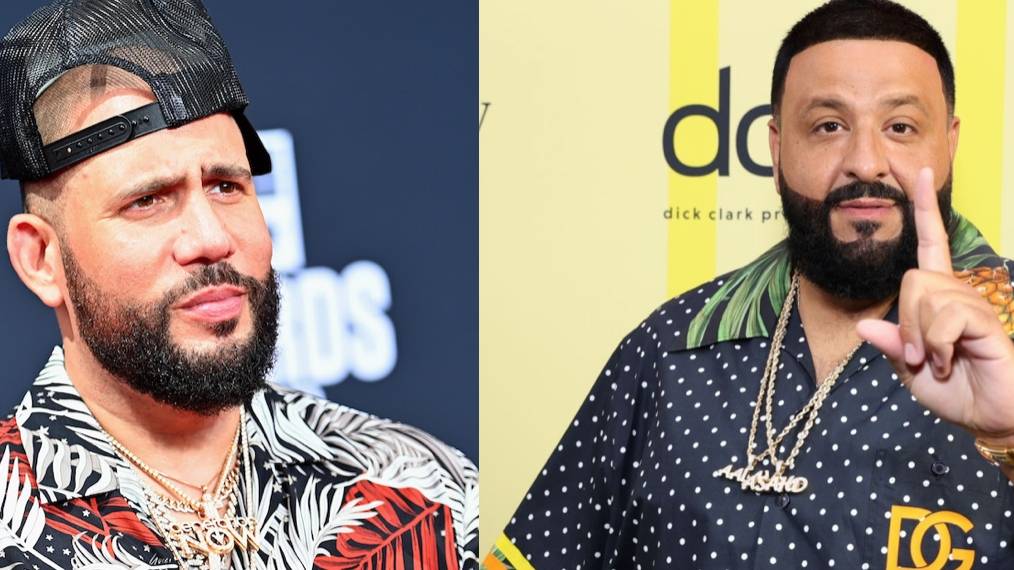 DJ Drama has said he wants "all the smoke" as far as Verzuz battles go, and he believes he could defeat DJ Khaled in a face off.
Speaking on the Rory & Mal Podcast, Mr. Thanksgiving was asked: "Last question. Verzuz. Who wins? You or DJ Khaled?"
Drama replied: "How 'bout we just do it and see who wins? You can throw anybody in the mix and let's see who wins. I want all the smoke. When it comes down to Verzuz, like what? I got a lot of cultural records. I am not to be underestimated.
"LOX put on a master class and I would do the same fucking thing if I got my Verzuz. Set it up. I really like that. I'm the full package. Nobody's outperforming me."
View this post on Instagram
DJ Khaled was adamant nobody could beat him in a Verzuz battle while speaking to Drink Champs co-hosts N.O.R.E. and DJ EFN earlier this month.
The 46-year-old Grammy Award-winner wasn't shy about pointing out the number of hits he's helped craft over the last 17 years.
"I mean, that's facts," Khaled told N.O.R.E. when asked about "smoking" everybody in Verzuz. "Anybody that's ever asked me that, I always said that. I'm never backing down on that talk […] I've SoundClashed my whole life. I've been battling my whole life, trust me.
"I'm at a point right now; I'm blessed. You blessed, you blessed, we all blessed. But when it come down to battling and Verzuz and all that, I'm more of a fan of it because I've used to SoundClash my whole life.
"And I'm a be real with you, I don't know how to do it halfway. It might get … you gotta respect my catalog! I respect the question, I respect how you came at it and I get it! EFN will tell you, I'm a Sound boy, I'm a Sound killer! You don't understand. Nobody ever gave this shit to me."
Despite Khaled's bravado, DJ Drama clearly isn't scared of the challenge. In fact, he doesn't seem to be intimidated by anyone.
Elsewhere in the interview, Drama opened up about Roc Nation's "Free Lil Uzi Vert" campaign. Uzi was originally signed to Generation Now, the label Drama co-founded with Don Cannon, but their relationship soured in 2019.
"We're not culture vultures," he said in part. "We are the epitome of the dream. What did y'all [Roc Nation] save him from? We didn't do nothing wrong by that kid. All we did we help make him a superstar. It didn't have to go down like that.
"And I love JAY-Z. He's in my top whatever rappers of all time. This is not necessarily a criticism of him, per se. But c'mon now. Why was the spin Roc Nation saves Lil Uzi Vert's career? Don't paint us out to be the bad guys. Get the fuck outta here with that bullshit."