DJ Khaled Says JAY-Z Verse On 'God Did' Would Make His Greatest Verses List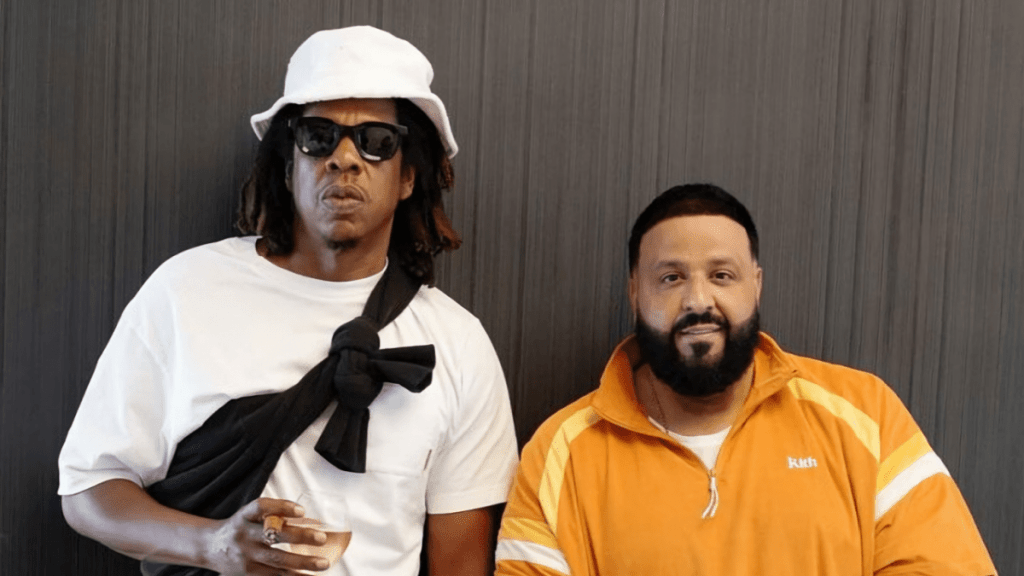 DJ Khaled believes JAY-Z's verse on his upcoming album is one of the rap legend's best of his career so far.
Sitting down with Speedy Morman for Complex, Khaled claimed Hov's verse on God Did is good enough to make it onto the list of his greatest verses. Not only that, he said people have told him it could be his best verse of all time.
"The rumors are true," he said. "A lot of rumors are not true, but these are true. I'm a Jay fan, you're a Jay fan? So everybody has their favorite verse of Jay. I'll let y'all decide that. I'm telling you, if there was a greatest hits of JAY-Z verses, it's on there. That I'll tell you, for a fact. The rumors are true, that's for a fact.
"Now, as far as you saying the very best one, I've heard people tell me that when they heard it. And these are people that… they know."
DJ Khaled's album was almost complete at the time he met up with Hov, but there was plenty of room for him to add a verse. According to Khaled, he always knew Jay would jump on that specific song.
"I asked him, 'Can I play you my album?'" he explained. "He gave me his time and his busy schedule. I went to see him in New York. I played him my album, and at that time, I was 90 percent done. And I told him, 'Of course I need you, but let the music speak.' Ask him. Played him my album. The record that he's on, I already knew he was gonna do it. He invented that type of energy."
He continued: "Immediately, when he heard it, he started spitting the bars. I can't make this up, there were a lot of people in the room that day. Ask 'em all. I played him my whole album and after I played him my album, he pulled my to the side and said it's my best album. And I saw the smile on his face that was so genuine and he was so happy for me."
Hov apparently asked DJ Khaled to send him four songs that he played him, and also had a role in choosing the cover art for God Did.
"We were in there for hours," Khaled revealed. "Played him ideas, played him songs, played him the album, I let him help me pick my cover, the whole shit. When I was leaving, Hov said, 'Send me this, send me that, send me that and send me that.' He told me to send him four records. I'm not making this shit up. I sent him four records.
"What I'ma do, tell him, 'No, you can't'? I wanna give him the drive. The man said send him four records, I sent him four records."
DJ Khaled explained how JAY-Z scheduled in a studio session on a Monday, got the verse finished quickly then casually flew off in a helicopter.
"Hov was like, 'Yeah, I'ma go to the studio, I'm probably gonna show up around 6-7, because I gotta catch the helicopter at 8,'" he recalled. "I'm not making this up. So he gets there around 6/7, does something, the most legendary in the vocal booth, and jumps on the helicopter. I'm telling you the truth."
He added: "It's so crazy I get to witness and experience this stuff, and I'm so grateful, man. Because I really love this shit. I live, breathe, eat, sleep Hip Hop. These are moments you can never duplicate. This is special, bro. This the shit they make movies about it. This the shit they talk about 10-20 years from now. These type of stories I'm telling you. It's so beautiful, man. It's unbelievable."
DJ Khaled announced he received JAY-Z's vocals on August 2 in an Instagram post, sharing photos of Hov and his longtime engineer, Young Guru. In a tweet following the post, Guru said, "HOV is the greatest of all time. This can't be debated anymore!!!"
God Did is set to be released on Friday (August 26) via We the Best/Epic Records.