Drake Hits The Studio With DJ Khaled Ahead Of 'Insane' Music Video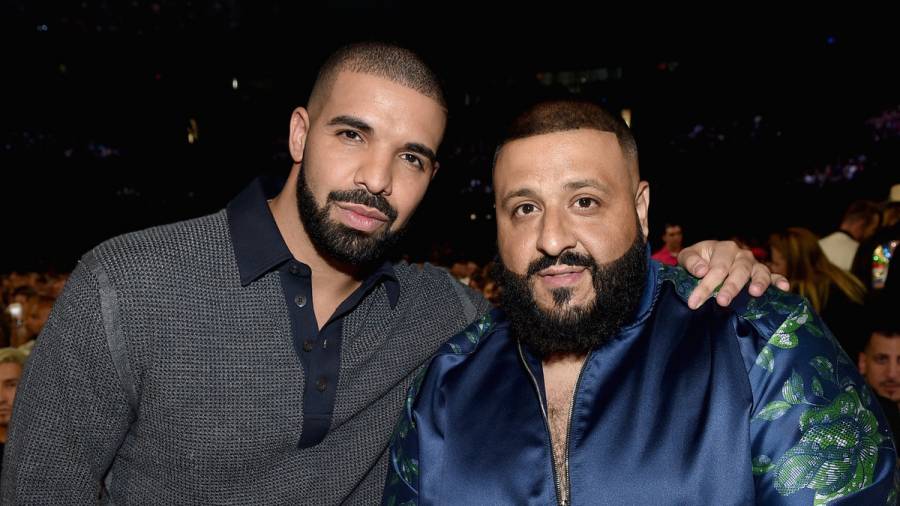 DJ Khaled has been putting in work on his upcoming album over the last few months, and it wouldn't be complete without one of his closest friends in the industry, Drake joining in on all the fun.
On Monday (June 20), Drizzy paid the We The Best boss a visit to his Miami home, getting some dinner in and heading into the studio to put some work in for Khaled's upcoming album. Footage of the meetup circulated online and showed the two chopping it up while revealing there's a single and music video on the way.
"You know it's only right I had to come for family dinner. I always have to stop by for family dinner, always," Drake said in the clip to which Khaled responded saying, "Drake, I got to be real with you; the video treatment idea is incredible. Nah, the song we got, you're a genius. The idea for the video is insane."
View this post on Instagram
View this post on Instagram
DJ Khaled and Drake first collaborated on 2010's "Fed Up," paving the way for a long productive relationship that churned out other hits such as "I'm On One," "No New Friends," "POPSTAR" and more. To bring hype to this next joint effort, DJ Khaled has adopted a new saying, "Drake Did," whenever speaking about someone who doubted him.
Speaking of new singles, Drake won't be releasing "Falling Back" as the first single off his new album Honestly, Nevermind despite releasing a music video for it. According to a report from HipHop-n-more, Drake is picking "Sticky" and "Massive" as the first two singles from the album for radio.