Drake In Line For Multi-Million Dollar Payday After Placing Hefty NFL Bet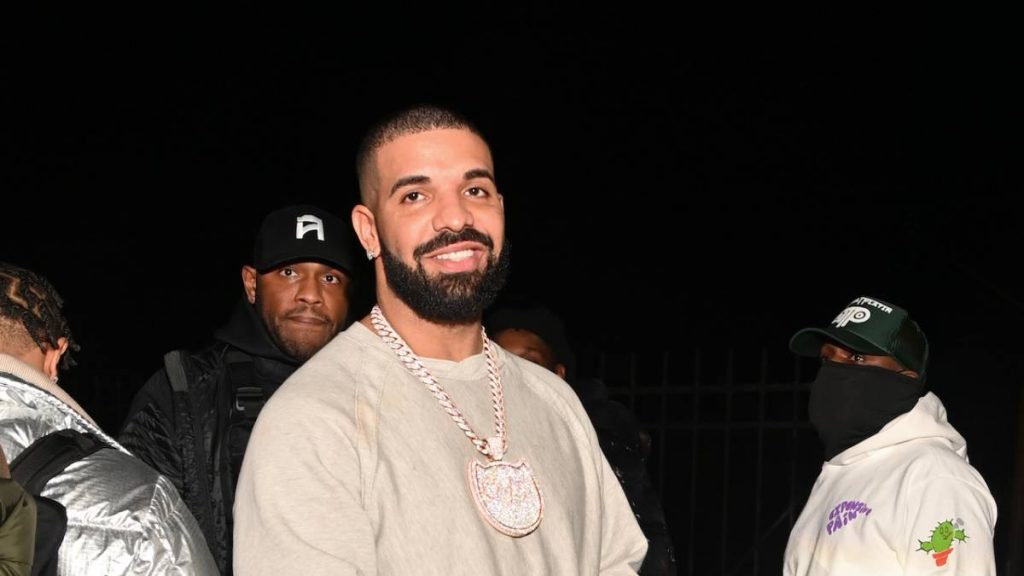 Drake is clearly a betting man with all the money he's put into the Stake app, but one of his biggest paydays may be coming after he placed a large NFL bet.
On Wednesday (September 28), the 6 God took to his Instagram Story with a repost from Stake to show fans the bet he has in place this week. According to his ticket, Drake put $208,644.85 on the Miami Dolphins, Baltimore Ravens and Dallas Cowboys to come out on top in their respective games.
If his teams win, Drake will walk away with an insane $2,248,273.49.
The large amount is just a tiny piece of what the Toronto megastar has won through Stake. In July, Drizzy won a total of $24.9 million in an online game of roulette while his friend French Montana watched.
"You know what that deserves? Ah haaan!," Drake yelled while celebrating his win. "And I got my special guest in the building, take a seat. Ladies and gentlemen, I'm here with my brother, my twin, my lookalike Montega."
Drake saw his balance reach almost $27.2 million — over triple the $8.5 million he started with — but in the end, it proved to be a horrendous night for him as he finished with just $1,879 in his account.
Lil Baby was a more effective good luck charm in May when the Certified Lover Boy won a staggering $17.9 million on a single roulette bet during a livestream event with Stake.
"You know why that happened?" Drake said while celebrating his massive win. "Because Baby walked in! That's why."
In February, OurGenerationMusic reported Drake had wagered over a billion dollars since joining Stake in December 2021. That number has risen since then and doesn't seem to hit an end point with the rapper constantly putting bets in.
Drake is so immersed in betting that he brought the roulette table with him courtside via a laptop to spin the wheel even while simultaneously watching Toronto Raptors games at Scotiabank Arena.
"Had a extra seat for my laptop… may as well," he joked.
When he's not putting money on sports, Drake is working on his skills on the hardwood. During a set of pick-up games at the luxury Summit gym in New York City, Drake channeled his inner Steph Curry when he drained a total of 12 three-pointers.
"My bad I thought it was office hours…work," Drake captioned his Instagram post of his highlights.