Drake Sparks Nicki Minaj Collab Rumors After Hitting Her Studio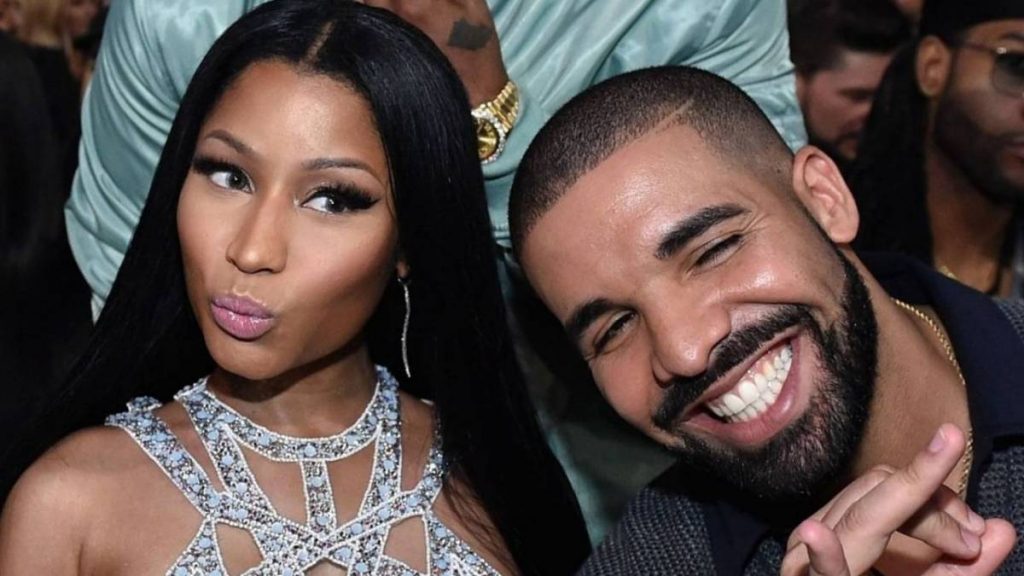 Beverly Hills, CA – There could be another Young Money reunion on the way. Drake took to his Instagram Story on Tuesday evening (July 6) to drop a series of hints he might be working with Nicki Minaj on something major this week.
Drizzy posted a quick selfie video of him riding in the backseat of a car rocking a red YMCMB hoodie. He then followed up with a Story in Nicki Minaj's Fuschia-tinted studio with her fluorescent pink "NICKI" light.
Drake posted in his YMCMB sweatshirt on the way to Nicki's studio. Are we seeing a full Young Money revival after Seeing Green? Will this be announced by Nicki on Thursday? pic.twitter.com/xDxWkYkVn2

— NO GHOSTWRITER (@no_ghostwriter) July 7, 2021
Fans were hyped at the idea of Drake and Nicki Minaj reuniting after their "Seeing Green" collaboration alongside YM boss Lil Wayne in May was so well-received and took fans back to the Young Money glory days.
Drake's posts came hours after Nicki teased an upcoming announcement she has planned for Thursday night (July 8) which fans believe could be connected to her Young Money classmate.
"There's something I urgently need to share w|you guys," she wrote. "I'll go LIVE on IG THURSDAY @ 10:30PM EST No, I won't be late. In fact, I'll be early. This is VERY VERY VERY IMPORTANT. Love you so much."
View this post on Instagram
Drake also made some changes to his Instagram bio which gave fans newfound hope of Certified Lover Boy's arrival possibly being on the horizon. With Drake's bio changed to "Certified" and a previous promise of CLB dropping before the end of summer, fans are now hawking his every move.
During a recent interview, UFC president Dana White even teased Drake having something special planned for Las Vegas this weekend with UFC 264 featuring Conor McGregor vs. Dustin Poirier set for the main event on Saturday night (July 10).
It remains to be seen if Nicki's IG Live session will be followed by new music from either her or Drake, so stay tuned for more information throughout the week.