Drake Swoons Over Bra Thrown On Stage During Tour: 'Those Some Knocks'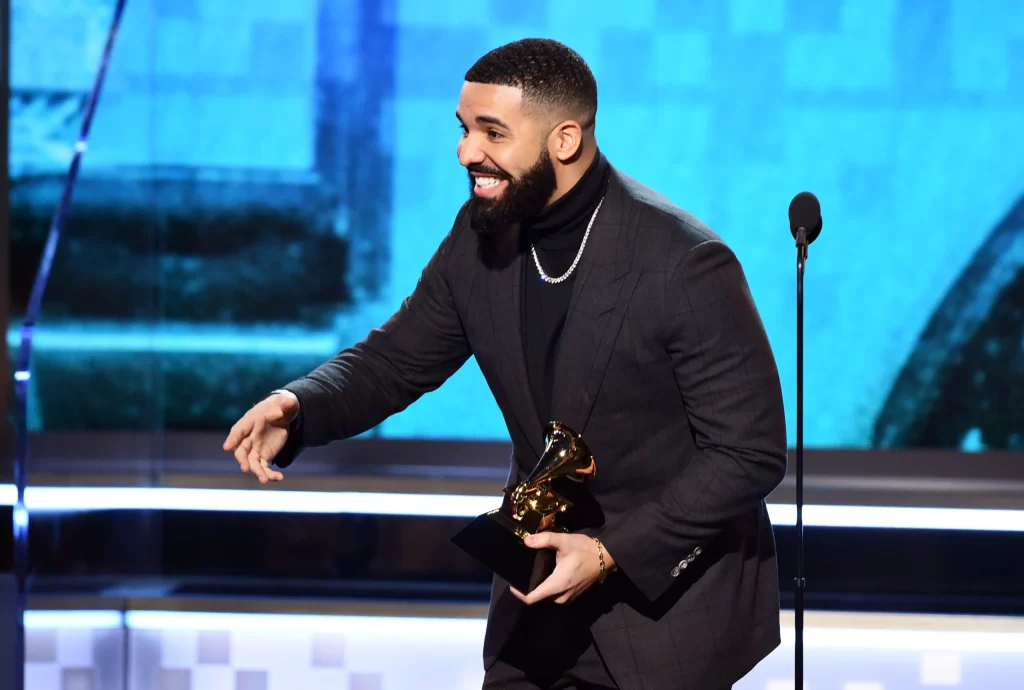 The Ladies are loving Drake's 'It's All A Blur' tour.
During night one of the tour, Drake and 21 Savage was greeted by thousands of fans… and a bra. While performing, someone threw a bra on stage and Drake picked it up with some questions. "Let me see what you're working with," Drake joked upon picking up the bra. Who threw this? That's you? 36 double D. That's some knocks, I ain't gon' lie." 
He continued, "shout out to all the girls with the small titti*s Shout out the girls with the big booty's, little booty's, you know. All races, all faces, all places."
The superstar artist electrified the United Center, kicking things off with the heartfelt track "Look at What You've Done" while his younger self wore a Chicago Cubs jersey and bumped to the music. Leading up to the show's finale, Drake performed a lot of his songs with the use of multiple stage props, paying tribute to the late fashion legend, Virgil Abloh, by displaying a life-sized hologram of him.