Drakeo The Ruler's Brother Breaks His Silence After Witnessing Fatal Backstage Stabbing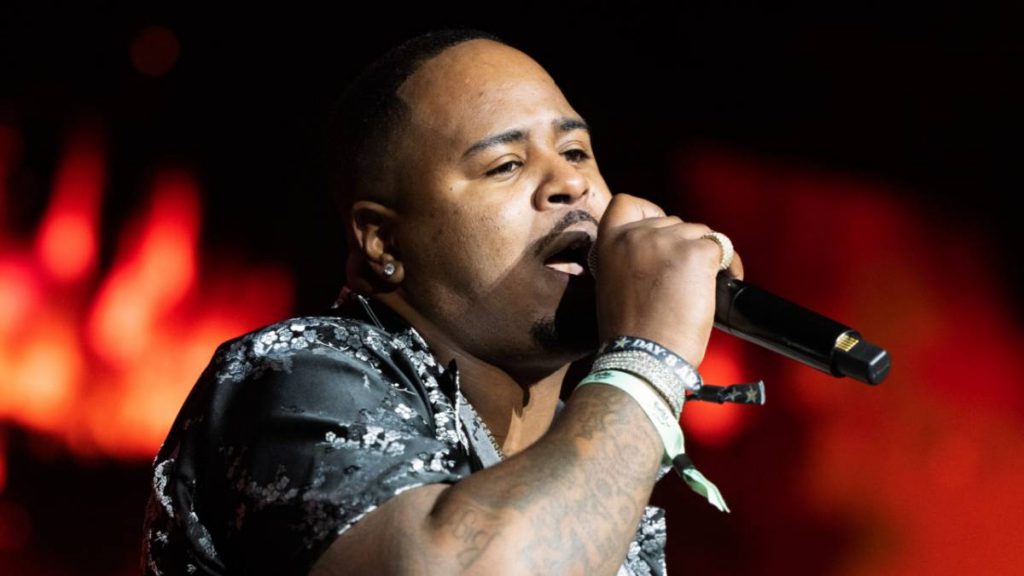 The murder of Drakeo The Ruler continues to be a heavy topic of conversation within the rap community. The 28-year-old artist was fatally stabbed backstage at the Once Upon A Time In L.A. Festival in Los Angeles on December 18, bringing his story to a tragic end. With no suspects in custody, Drakeo The Ruler's family has yet to see any kind of justice.
While Drakeo's mother has vowed to sue the festival organizers for allowing such a tragedy to transpire on their watch, his brother has made another promise. On Thursday (December 23), Ralfy The Plug broke his silence on his brother's death with an Instagram post.
"His name gone forever live on," he wrote alongside a photo of Drakeo. "Literally was a king that got it out the mud and I watched it all from the start. from recording all yo lil freestyle and post ''em on YouTube watching smoking on the porch waking everybody up to spit this hard ass shit you be coming up with in 10 minutes effortlessly to going to camp.
"back to back every time I get out you go back every time you get out I went back to beating indictments starting yo own label and even getting a song with drake biggest artist in game and you did it by yo self you was a self made boss and a leader you was my idol and big brother and I learned a lot from you and I'm definitely gone make sure they still know the truth."
View this post on Instagram
Ralfy The Plug was backstage when the incident took place. Speaking to Rolling Stone, Drakeo The Ruler's mother said she talked to witnesses at the scene and came to the conclusion fellow L.A. rapper YG and his entourage were involved. As she explained, Drakeo and Ralfy were accompanied by a small group of people backstage when "like 40 to 60 people" arrived around the same time as YG and "swamped" her son and his crew.
"Everything just happened so quickly," she said. "They started trying to jump them." She said Ralphy tried to help but soon realized his brother had been stabbed. Corniel is struggling to understand why so many people were allowed in the restricted area and wants somebody held accountable.
Meanwhile, Drakeo The Ruler associate K7 firmly implicated YG in a recent Instagram Live video and claimed it was a set-up: "YG a real life bitch All them n-ggas is bitches, bro. I don't give a fuck, bro. I'm so mad, bro. On my mama, YG did some hoe shit. If I see cuh, I'm gonna slap the shit out that n-gga."
He added, "This shit is weird. N-ggas is hatin' bro. YG a real bitch. He knew Drakeo was gonna take his spot. Cuh really a bitch. N-gga set the whole shit up. This shit was a set up from the start. N-ggas shoulda been seen this whole setup shit that these faggot ass, bitch ass, gay ass, hoe ass n-ggas did. This shit got me hot, bro … these n-ggas ain't even ready for war, bro. YG can't perform in L.A. no more. Fuck all that, n-gga."