Draymond Green Salutes Young Dolph, Yo Gotti, Moneybagg Yo & Memphis Rap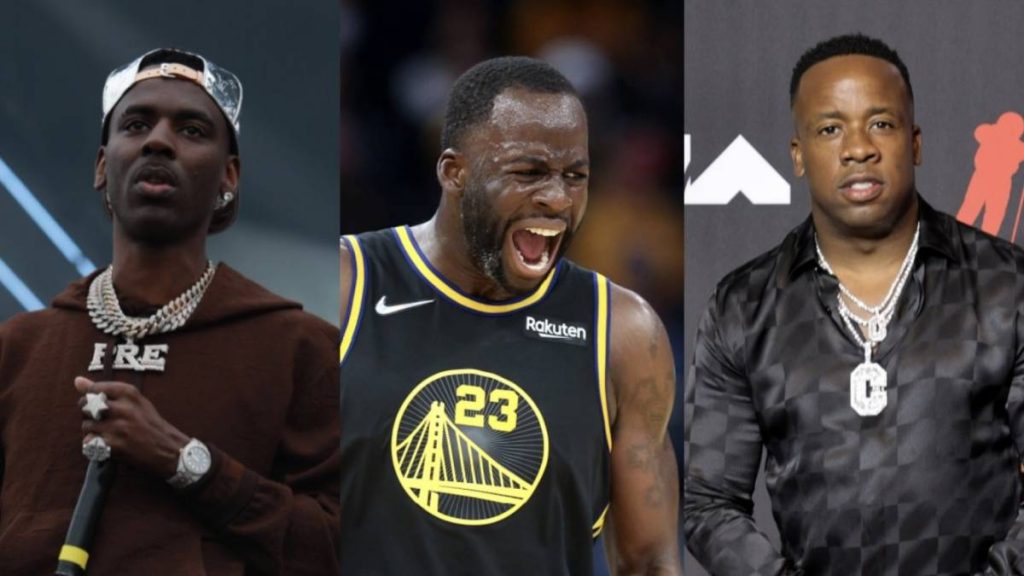 Draymond Green is another basketball player that loves Hip Hop music and the NBA All-Star has an appreciation for Memphis rap and their biggest stars.
During his postgame interview after Game 2 of the Western Conference Semifinals between the Golden State Warriors and Memphis Grizzlies, Draymond spoke up about Memphis rap and how much he's a fan of the late Young Dolph and the principles he stood on.
"Always want to send my love to [Dolph's] family and the city of Memphis," said Green. "He was a staple. He was someone who took care of the community and gave back. Stayed in his community. He touched his community. So, I send my love and respect."
Draymond Green ended his availability shouting out Young Dolph and Memphis rap music. The Warriors played three Dolph songs during practice and Green said it's by design to play local music on a trip.

Also shouted out Yo Gotti's Cocaine Muzik 2 as an all time fave. pic.twitter.com/cmBtlpjuoC

— Evan Barnes〽️ (@evan_b) May 2, 2022
Draymond explained whenever he comes to a city to play, he makes sure to make a playlist with the artists from the area, and Dolph makes the list with the All-Star forward calling him "incredible."
Dolph wasn't the only artist to get some love from Draymond, as he also saluted the late rapper's former rival, Yo Gotti. According to the Golden State Warrior, he doesn't get caught up in any rap beefs and can appreciate both sides.
"I don't get in people's beefs," Draymond added. "I am a Yo Gotti fan as well. I love Dolph's music, I love Gotti's music, I love Moneybagg [Yo]'s music. Like I said, I'm not from Memphis, I don't live in Memphis, so I don't get caught up in that. I love all their music."
The Golden State Warriors fell to the Memphis Grizzlies 106 to 101, tying up the series at one game apiece. Ja Morant went off by dropping 47 points with eight assists and eight rebounds. Game 3 will take place on Saturday (May 7) at the Chase Center in San Francisco, California.