'Drink Champs' Postponed Black Star + Dave Chappelle Episode Following Hollywood Bowl Attack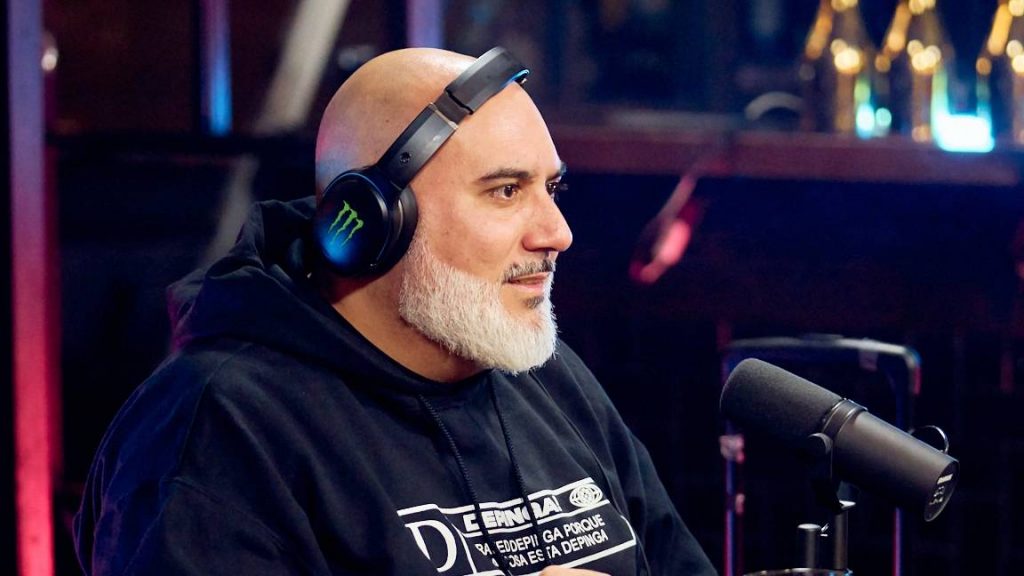 Exclusive – Drink Champs is expected to air its episode with Black Star and Dave Chappelle in the next few weeks, although it should've been out by now. According to co-host DJ EFN, the popular REVOLT series decided to postpone its release following the now-infamous attack on Chappelle at The Hollywood Bowl in May.
"[The Hollywood Bowl incident] happened right before and so we were going to fast track that episode and then all parties involved were like it doesn't feel right and we skipped that whole week," he told HipHopDX in a recent Zoom interview. "And then we had other episodes already in the queue and so it got pushed. So we're just hoping that it will come out sooner than later."
Unlike most episodes, the Dave Chappelle and Black Star chapter wasn't filmed in Miami. Instead, N.O.R.E., DJ EFN and the crew headed to Yellow Springs, Ohio where Chappelle lives. And, as DJ EFN explained, the experience was "epic."
He continued, "I literally had just come back from taking my kids to Disney World, driving back from Orlando to Miami getting a call, like, 'You ready to jump on a private plane to go to Ohio?' And I'm like, 'Fuck yeah, let's do this.' So we went to Ohio."
DJ EFN barely had any time to switch from "daddy mode" to professional mode. Like Dorthy in The Wizard of Oz, suddenly he was at Chappelle's compound.
"Having Dave hosting us in his man cave that he has out there was wild," he added. "He has this crazy shed that you go in and you wouldn't even know it has a bar. It has a podcast set up, deep turntables, and he was just cool as hell. And him saying that he was a fan of Drink Champs, that just blew me away. So it was surreal.
"And I'm not a private plane dude. This was the first time I got a private plane. I'm just happy to do first class these days, so a private plane? Then to fly back in that same night and be walking back into the crib, I was like the fuck just happened? But yeah, I can't wait for people to check it out. Hopefully it airs in its entirety. I leave it up to the powers that be to what happens, but it was dope."
View this post on Instagram
As of Wednesday (July 5), DJ EFN said there's "no official update" on the release date, but it should be out before July is over.
Dave Chappelle was mid-set during the Netflix Is A Joke comedy festival when 23-year-old Isaiah Lee charged the stage with a fake gun with a very real knife attached to the barrel. Lee was pummeled by Chappelle's security and left the venue in an ambulance visibly bloodied and bruised.
Lee was charged with four misdemeanors: battery, possession of a weapon with intent to assault, gaining unauthorized access to the stage area during a performance and commission of an act that delays an event or interferes with a performer.
A few days later, Lee was hit with a much more serious charge unrelated to the case — attempted murder. The Los Angeles County District Attorney's Office said Lee stabbed his ex-roommate in December 2021, which wasn't unveiled to the public until the Chappelle incident. As D.A. George Gascón explained, "The publicity generated by the attack on Mr. Chappelle helped police solve this crime."