Druski Backs Out Of Rick Ross Boxing Challenge After Witnessing His Punching Power: 'Them Shits Go Off'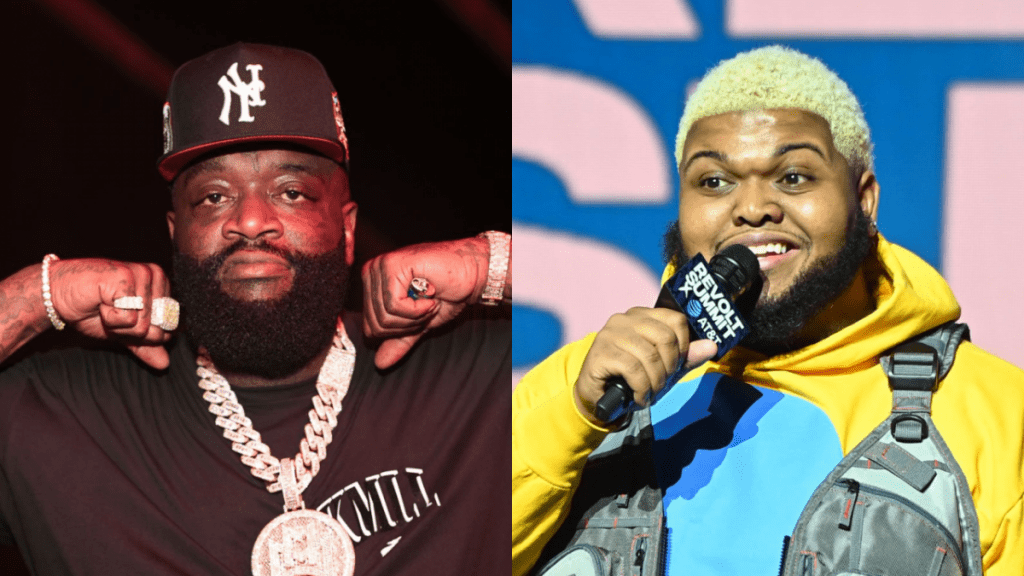 Rick Ross is providing fans with a healthy dose of hilarious content on social media, and he doesn't even need to try at this point. Lately, the Biggest Bawse has been getting more training in boxing, and he's looking like he's picking up the sport well with all the clips he's been sharing online.
Comedian Druski pulled up on Rozay at his Atlanta, Georgia mansion on Sunday (March 20) and initially wanted to challenge him to a boxing match. In the clips posted on Rick Ross' story, Druski began to warm up while the MMG mogul asked him if he really wants to get in the ring for a sparring session and told his trainer to get him right.
"You finna get him right and make sure he eligible cause the last two n-ggas you brought here, come on now, on the floor am I lying," Ross said in the clip.
Druski began to get his hands taped up while the Maybach Music Group boss roasted him for his gym attire.
"Aye boy, I just wanted you to know I'm a real n-gga, but you wear 2X I don't know what size them is," Ross said about Druksi's bright yellow shorts. "That phone can't even breathe. That phone can't get reception that n-gga's shorts so tight. That n-gga finna put Cricket out of business!"
Druski continued to warm up before changing his mind when he saw the Richer Than I Ever Been rapper hitting the pads with his trainer. The comedian looked a bit nervous hearing Ross's punches smack against the trainer's padded hands.
"Them shits go off," Druski said as he turned the camera to Rozay working up a sweat with a routine. "God damn, we ain't sparring today. Aye, coach, we ain't sparring."
Ross asked Druski one more time if they were going to spar to which Druski said he just tore his ACL, and that's keeping him from really moving in the ring.
"When I'm in it, I'm in it. When I'm not, I'm not," Druski said.
Last year, Rick Ross displayed his boxing skills at Allmighty Athletics with posts on his Instagram story showing him moving around with his trainer. He even caught his trainer with a punch that left his lip swollen.
"It should be somewhere in the back of your mind: 'I want to swell the eye up or swell his lip up,'" Ross said in the clip. "Because he should want me, because that's why I pay him — for him to teach me how to swell a lip up or an eye up. So your boxing trainer should be cool with you swelling his lip up."