Eminem & 50 Cent Release Apocalyptic Animated Video For Dr. Dre-Produced 'Is This Love ('09)'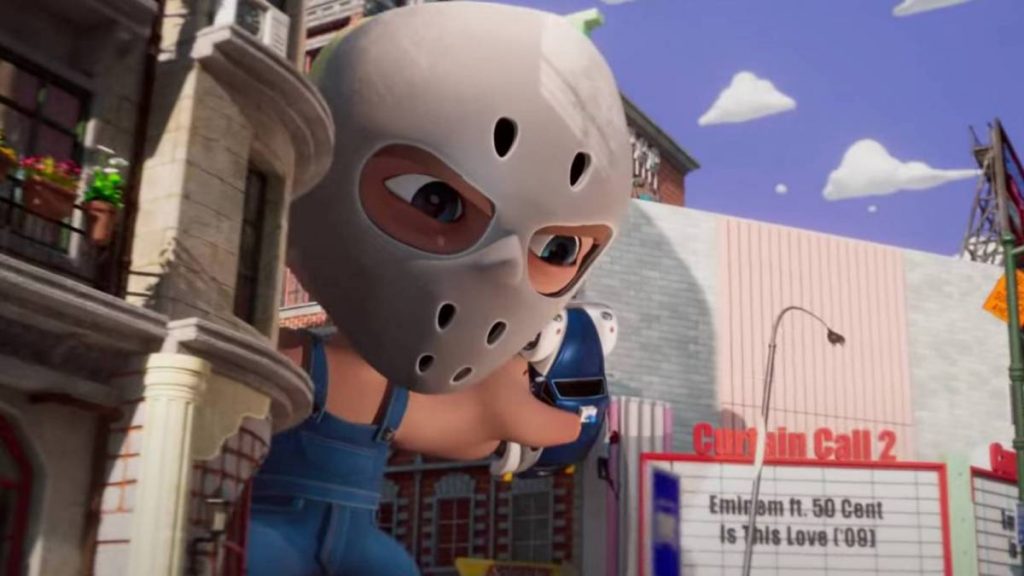 Eminem and 50 Cent have dropped an animated visual for "Is This Love ('09)" from Slim Shady's Curtain Call 2 album.
Beginning with dozens of mini-Eminems running around with chainsaws and Jason Voorhees masks terrorizing a city, the apocalyptic video serves as the ideal backdrop for Em's lyrics such as: "The G-U-Y with the mother-F-U-C-K-I-N/ C-H-A-I-N-S-A-W and the W-H-I-S-K-E-Y/ And I don't wanna trouble you, wait/But before you skate, I'd like to try to break the ice." 
As the clip goes on, 50 Cent's first verse blends brilliantly with a bank robbery. He raps: "I kill a bitch with a potato peeler for the skrilla/ I'm finna skin a sinner, dick robbed like Bruce Jenner." 
"Is This Love (09)" was produced by Dr. Dre, Trevor Lawrence Jr., Mark Batson and Eminem around the same time Shady was working on Relapse. It was one of three new additions to Curtain Call 2 alongside "From the D 2 the LBC" featuring Snoop Dogg and the CeeLo Green-assisted "The King and I," which also appears on the Elvis soundtrack.
Spanning studio albums, collaborative projects, movie soundtracks and guest appearances, the double-disc effort also featured "Rap God," "Not Afraid" and "The Monster" as well as special guests such as Lil Wayne, Rihanna and Beyoncé.
The project debuted at No. 6 on the Billboard 200 with 43,000 total album-equivalent units in its first week, marking Eminem's 12th Top 10 album and first since The Slim Shady LP not to hit No. 1. However, Curtain Call 2 was the best-selling album of the week in pure sales, with over 18,000 copies sold.