Eminem Part Of 'Curtain Call 2' Podcast Series Featuring Host Paul Rosenberg, Royce Da 5'9 + More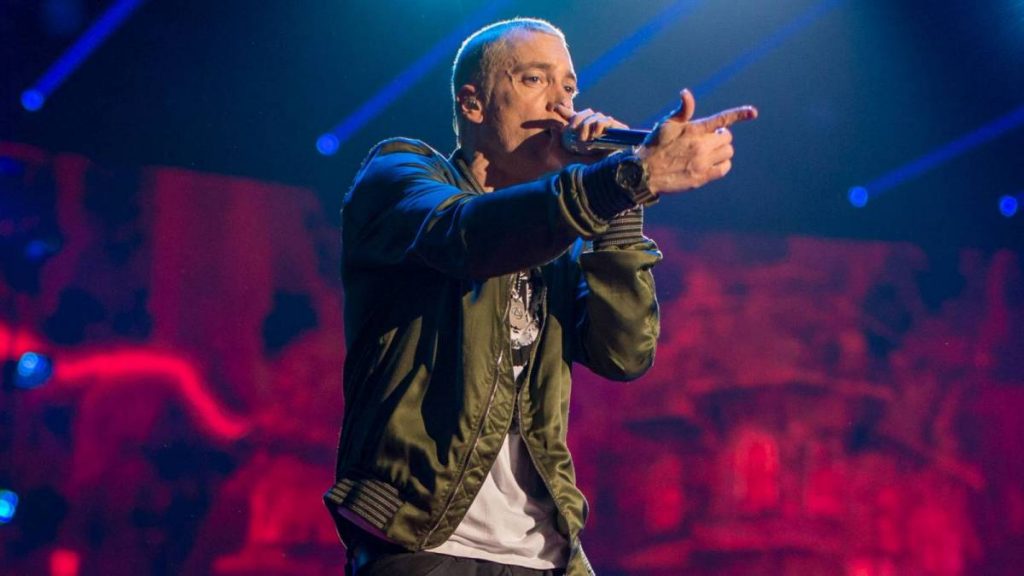 Eminem will be one of the guests on a special Curtain Call 2 podcast series hosted by his longtime manager Paul Rosenberg. Appropriately titled Paul Pod: Curtain Call 2, the seven-part series will air on Eminem's SiriusXM channel Shade 45 beginning Wednesday (August 3) with Vice Chairman of Interscope Record Steven Berman.
The series promises an in-depth look at "the hits, art, videos, and albums that make up the legendary musical library of Eminem" as told through first-hand experiences by those who helped craft each project.
"This podcast gives a look inside the making of the albums from the last 15 years of Eminem's career; the processes, struggles and triumphs from some of the key people that made it all happen," Rosenberg explained. "The guests I talked to share a unique perspective and we were able to pull stories from each other that most people haven't ever heard before — for better or worse — and we didn't really hold back."
Additional guests include Eminem's Bad Meets Evil cohort Royce Da 5'9, singer Skylar Grey, instrumentalist Adam Blackstone and video director James Larese.
#PAULPOD: Curtain Call 2 – @Rosenberg kicks off a new limited podcast series interviewing people behind the scenes with stories on the music of the one and only @eminem! First episode w/ Steve Berman airs on @Shade45 9pm ET today – hit site for more info. https://t.co/xgghTao638 pic.twitter.com/FuZpcI9sly

— Shady Records, Inc. (@ShadyRecords) August 3, 2022
Curtain Call 2 is expected to arrive on Friday (August 5). The compilation serves as the sequel to Curtain Call: The Hits, which was released in 2005 with songs such as "My Name Is," "The Way I Am" and the Academy Award-winning "Lose Yourself."
Eminem unveiled the tracklist for Curtain Call 2 on Tuesday (August 2). "Lucky You" featuring Joyner Lucas, "Love The Way You Lie" with Rihanna, the 50 Cent and Dr. Dre-assisted "Crack A Bottle" and the Yelawolf collab "Best Friend" are among the 16 tracks on the project.
As promised, a 2009 collaboration with 50 Cent called "Is This Love" is included on the album as well as the recently released singles "The King & I" with CeeLo and "From The D To The LBC" with Snoop Dogg. Until the project arrives, check out the podcast schedule below.
Paul Pod: Curtain Call 2 broadcast schedule:
Episode 1 featuring Steve Berman available on August 3
Episode 2 featuring Royce da 5'9" available on August 10
Episode 3 featuring James Larese available on August 17
Episode 4 featuring Skylar Grey available on August 24
Episode 5 featuring Adam Blackstone available on August 31
Episode 6 featuring Eminem (Part 1) available on September 7
Episode 7 featuring Eminem (Part 2) available on September 14